God is awesome and for that reason,  we can join the Psalmist David in saying "Bless the Lord, O my soul, and forget not all his benefits:Who forgiveth all thine iniquities; who healeth all thy diseases. Psalm 103:2-4
We can trust in God's unfailing love and protection in our daily lives. He has promised that He will never leave nor forsake His children.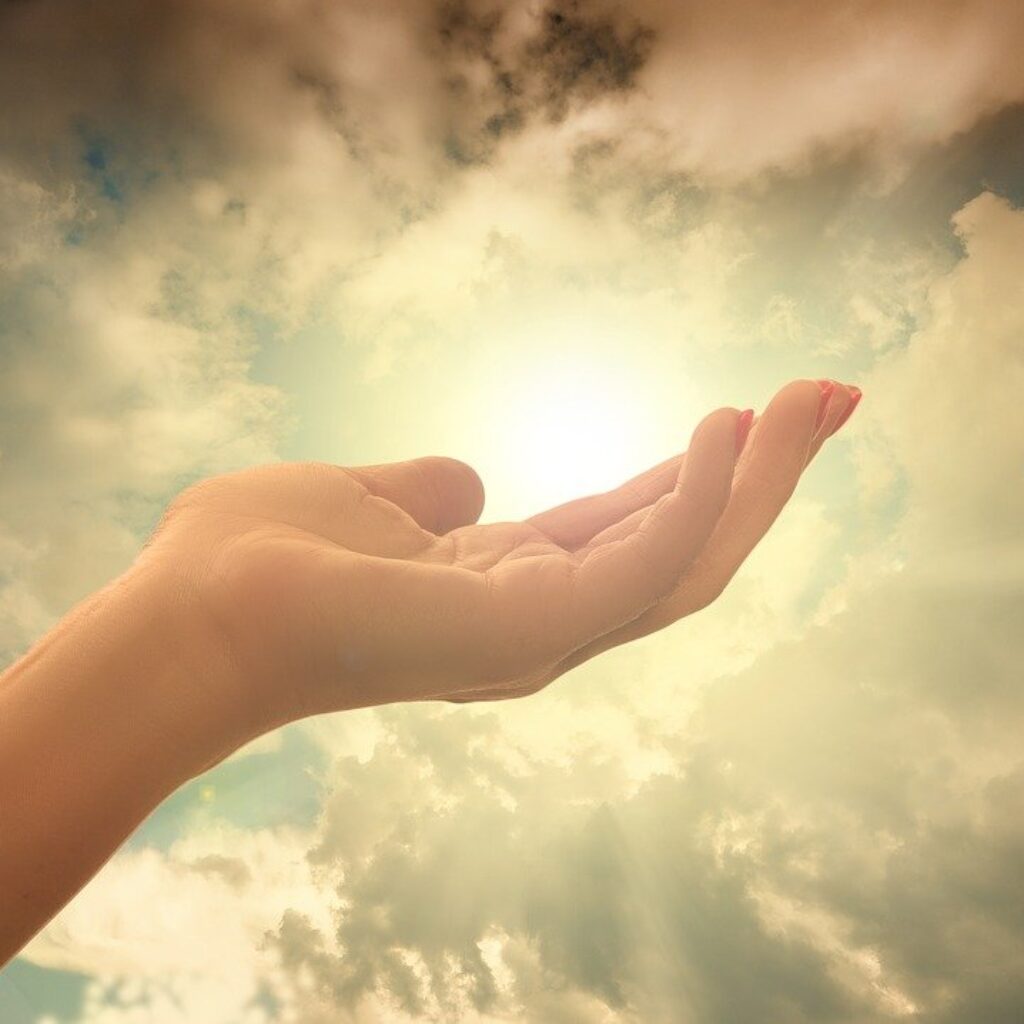 Here is a Bible verse on healing; Gracious words are like a honeycomb, sweetness to the soul, and health to the body. – Proverbs 16:24 
The Bible talks about healing in many ways in a lot of scriptures. The following are some of the Bible verses about healing.
"The Spirit of the Lord is upon me, because he has anointed me to proclaim good news to the poor. He has sent me to proclaim liberty to the captives and recovering of sight to the blind, to set at liberty those who are oppressed, – Luke 4:18
A joyful heart is good medicine, but a crushed spirit dries up the bones. – Proverbs 17:22
And he called to him his twelve disciples and gave them authority over unclean spirits, to cast them out, and to heal every disease and every affliction. – Matthew 10:1
And he went throughout all Galilee, teaching in their synagogues and proclaiming the gospel of the kingdom and healing every disease and every affliction among the people. – Matthew 4:23
And Jesus went throughout all the cities and villages, teaching in their synagogues and proclaiming the gospel of the kingdom and healing every disease and every affliction. – Matthew 9:35
And my God will supply every need of yours according to his riches in glory in Christ Jesus. – Philippians 4:19
And the prayer of faith will save the one who is sick, and the Lord will raise him up. And if he has committed sins, he will be forgiven. – James 5:15
And the Lord will take away from you all sickness, and none of the evil diseases of Egypt, which you knew, will he inflict on you, but he will lay them on all who hate you. – Deuteronomy 7:15
And without faith it is impossible to please him, for whoever would draw near to God must believe that he exists and that he rewards those who seek him. – Hebrews 11:6
As for me, I said, "O Lord, be gracious to me; heal me, for I have sinned against you!" – Psalm 41:4
Be gracious to me, O Lord, for I am languishing; heal me, O Lord, for my bones are troubled. – Psalm 6:2
Behold, I will bring to it health and healing, and I will heal them and reveal to them abundance of prosperity and security. – Jeremiah 33:6
Beloved, I pray that all may go well with you and that you may be in good health, as it goes well with your soul. – 3 John 1:2
Bless the Lord, O my soul, and forget not all his benefits, who forgives all your iniquity, who heals all your diseases – Psalm 103:2-3
Bless the Lord, O my soul, and forget not all his benefits, who forgives all your iniquity, who heals all your diseases, who redeems your life from the pit, who crowns you with steadfast love and mercy – Psalm 103:2-4
Bless the Lord, O my soul, and forget not all his benefits, who forgives all your iniquity, who heals all your diseases, who redeems your life from the pit, who crowns you with steadfast love and mercy, who satisfies you with good so that your youth is renewed like the eagle's. – Psalm 103:2-5
But he said to me, "My grace is sufficient for you, for my power is made perfect in weakness." Therefore I will boast all the more gladly of my weaknesses, so that the power of Christ may rest upon me. – 2 Corinthians 12:9
But he was wounded for our transgressions; he was crushed for our iniquities; upon him was the chastisement that brought us peace, and with his stripes we are healed. – Isaiah 53:5
Come to me, all who labor and are heavy laden, and I will give you rest. – Matthew 11:28
Do not be anxious about anything, but in everything by prayer and supplication with thanksgiving let your requests be made known to God. And the peace of God, which surpasses all understanding, will guard your hearts and your minds in Christ Jesus. – Philippians 4:6-7
Fear not, for I am with you; be not dismayed, for I am your God; I will strengthen you, I will help you, I will uphold you with my righteous right hand. – Isaiah 41:10
For I will restore health to you, and your wounds I will heal, declares the Lord, because they have called you an outcast: 'It is Zion, for whom no one cares!' – Jeremiah 30:17
Gracious words are like a honeycomb, sweetness to the soul and health to the body. – Proverbs 16:24
He heals the brokenhearted and binds up their wounds. – Psalm 147:3
He himself bore our sins in his body on the tree, that we might die to sin and live to righteousness. By his wounds you have been healed. – 1 Peter 2:24
He sent out his word and healed them, and delivered them from their destruction. – Psalm 107:20
Heal me, O Lord, and I shall be healed; save me, and I shall be saved, for you are my praise. – Jeremiah 17:14
Heal the sick in it and say to them, 'The kingdom of God has come near to you.' – Luke 10:9
Heal the sick, raise the dead, cleanse lepers, cast out demons. You received without paying; give without pay. – Matthew 10:8
How God anointed Jesus of Nazareth with the Holy Spirit and with power. He went about doing good and healing all who were oppressed by the devil, for God was with him. – Acts 10:38
I have seen his ways, but I will heal him; I will lead him and restore comfort to him and his mourners, creating the fruit of the lips. Peace, peace, to the far and to the near," says the Lord, "and I will heal him. – Isaiah 57:18-19
If my people who are called by my name humble themselves, and pray and seek my face and turn from their wicked ways, then I will hear from heaven and will forgive their sin and heal their land. – 2 Chronicles 7:14
Is anyone among you sick? Let him call for the elders of the church, and let them pray over him, anointing him with oil in the name of the Lord. – James 5:14
Is anyone among you sick? Let him call for the elders of the church, and let them pray over him, anointing him with oil in the name of the Lord. And the prayer of faith will save the one who is sick, and the Lord will raise him up. And if he has committed sins, he will be forgiven. – James 5:14-15
Jesus Christ is the same yesterday and today and forever. – Hebrews 13:8
More than that, we rejoice in our sufferings, knowing that suffering produces endurance, and endurance produces character, and character produces hope – Romans 5:3-4
My son, be attentive to my words; incline your ear to my sayings. Let them not escape from your sight; keep them within your heart. For they are life to those who find them, and healing to all their flesh. – Proverbs 4:20-22
No weapon that is fashioned against you shall succeed, and you shall confute every tongue that rises against you in judgment. This is the heritage of the servants of the Lord and their vindication from me, declares the Lord." – Isaiah 54:17
Saying, "If you will diligently listen to the voice of the Lord your God, and do that which is right in his eyes, and give ear to his commandments and keep all his statutes, I will put none of the diseases on you that I put on the Egyptians, for I am the Lord, your healer." – Exodus 15:26
Submit yourselves therefore to God. Resist the devil, and he will flee from you. – James 4:7
The thief comes only to steal and kill and destroy. I came that they may have life and have it abundantly. – John 10:10
The Lord sustains him on his sickbed; in his illness you restore him to full health. – Psalm 41:3
Therefore, confess your sins to one another and pray for one another, that you may be healed. The prayer of a righteous person has great power as it is working. – James 5:16
Trust in the Lord with all your heart, and do not lean on your own understanding. In all your ways acknowledge him, and he will make straight your paths. Be not wise in your own eyes; fear the Lord, and turn away from evil. It will be healing to your flesh and refreshment to your bones. – Proverbs 3:5-8
While you stretch out your hand to heal, and signs and wonders are performed through the name of your holy servant Jesus." – Acts 4:30
I have seen his ways, but I will heal him; I will lead him and restore comfort to him and his mourners. – Isaiah 57:18
O Lord my God, I cried to you for help, and you have healed me. – Psalm 30:2
For we walk by faith, not by sight. – 2 Corinthians 5:7
"'See now that I, even I, am he, and there is no god beside me; I kill and I make alive; I wound and I heal; and there is none that can deliver out of my hand. – Deuteronomy 32:39
And he said to her, "Daughter, your faith has made you well; go in peace, and be healed of your disease." – Mark 5:34
You shall serve the Lord your God, and he will bless your bread and your water, and I will take sickness away from among you. – Exodus 23:25
Peace I leave with you; my peace I give to you. Not as the world gives do I give to you. Let not your hearts be troubled, neither let them be afraid. – John 14:27
Now faith is the assurance of things hoped for, the conviction of things not seen. – Hebrews 11:1
When Jesus saw her, he called her over and said to her, "Woman, you are freed from your disability." – Luke 13:12
Now therefore stand still and see this great thing that the Lord will do before your eyes. – 1 Samuel 12:16
But for you who fear my name, the sun of righteousness shall rise with healing in its wings. You shall go out leaping like calves from the stall. – Malachi 4:2
This is my comfort in my affliction, that your promise gives me life. – Psalm 119:50
And he said to her, "Daughter, your faith has made you well; go in peace." – Luke 8:48
Of David. Bless the Lord, O my soul, and all that is within me, bless his holy name! Bless the Lord, O my soul, and forget not all his benefits, who forgives all your iniquity, who heals all your diseases, who redeems your life from the pit, who crowns you with steadfast love and mercy, who satisfies you with good so that your youth is renewed like the eagle's. – Psalm 103:1-5
On one of those days, as he was teaching, Pharisees and teachers of the law were sitting there, who had come from every village of Galilee and Judea and from Jerusalem. And the power of the Lord was with him to heal. – Luke 5:17
He said to them, "Because of your little faith. For truly, I say to you, if you have faith like a grain of mustard seed, you will say to this mountain, 'Move from here to there,' and it will move, and nothing will be impossible for you." – Matthew 17:20
And Moses cried to the Lord, "O God, please heal her—please." – Numbers 12:13
For to this you have been called, because Christ also suffered for you, leaving you an example, so that you might follow in his steps. He committed no sin, neither was deceit found in his mouth. When he was reviled, he did not revile in return; when he suffered, he did not threaten, but continued entrusting himself to him who judges justly. He himself bore our sins in his body on the tree, that we might die to sin and live to righteousness. By his wounds you have been healed. – 1 Peter 2:21-24
I appeal to you therefore, brothers, by the mercies of God, to present your bodies as a living sacrifice, holy and acceptable to God, which is your spiritual worship. Do not be conformed to this world, but be transformed by the renewal of your mind, that by testing you may discern what is the will of God, what is good and acceptable and perfect. – Romans 12:1-2
Then he said to the man, "Stretch out your hand." And the man stretched it out, and it was restored, healthy like the other. – Matthew 12:13
And Peter said to him, "Aeneas, Jesus Christ heals you; rise and make your bed." And immediately he rose. – Acts 9:34
Then shall your light break forth like the dawn, and your healing shall spring up speedily; your righteousness shall go before you; the glory of the Lord shall be your rear guard. – Isaiah 58:8
Who has believed what he has heard from us? And to whom has the arm of the Lord been revealed? For he grew up before him like a young plant, and like a root out of dry ground; he had no form or majesty that we should look at him, and no beauty that we should desire him. He was despised and rejected by men; a man of sorrows, and acquainted with grief; and as one from whom men hide their faces he was despised, and we esteemed him not. Surely he has borne our griefs and carried our sorrows; yet we esteemed him stricken, smitten by God, and afflicted. – Isaiah 53:1-12
But he was wounded for our transgressions; he was crushed for our iniquities; upon him was the chastisement that brought us peace, and with his stripes we are healed. – Isaiah 53:5
To the choirmaster. A Psalm of David. Blessed is the one who considers the poor! In the day of trouble the Lord delivers him; the Lord protects him and keeps him alive; he is called blessed in the land; you do not give him up to the will of his enemies. The Lord sustains him on his sickbed; in his illness you restore him to full health. – Psalm 41:1-3
When the crowds learned it, they followed him, and he welcomed them and spoke to them of the kingdom of God and cured those who had need of healing. – Luke 9:11
Surely he has borne our griefs and carried our sorrows; yet we esteemed him stricken, smitten by God, and afflicted. But he was wounded for our transgressions; he was crushed for our iniquities; upon him was the chastisement that brought us peace, and with his stripes we are healed. – Isaiah 53:4-5
To another faith by the same Spirit, to another gifts of healing by the one Spirit. – 1 Corinthians 12:9
Creating the fruit of the lips. Peace, peace, to the far and to the near," says the Lord, "and I will heal him. – Isaiah 57:19
When he went ashore he saw a great crowd, and he had compassion on them and healed their sick. – Matthew 14:14
I will heal their apostasy; I will love them freely, for my anger has turned from them. – Hosea 14:4
So we do not lose heart. Though our outer self is wasting away, our inner self is being renewed day by day. For this light momentary affliction is preparing for us an eternal weight of glory beyond all comparison, as we look not to the things that are seen but to the things that are unseen. For the things that are seen are transient, but the things that are unseen are eternal. – 2 Corinthians 4:16-18
For this people's heart has grown dull, and with their ears they can barely hear, and their eyes they have closed, lest they should see with their eyes and hear with their ears and understand with their heart and turn, and I would heal them.' – Matthew 13:15
"Turn back, and say to Hezekiah the leader of my people, Thus says the Lord, the God of David your father: I have heard your prayer; I have seen your tears. Behold, I will heal you. On the third day you shall go up to the house of the Lord. – 2 Kings 20:5
And the Lord will strike Egypt, striking and healing, and they will return to the Lord, and he will listen to their pleas for mercy and heal them. – Isaiah 19:22
"Behold, blessed is the one whom God reproves; therefore despise not the discipline of the Almighty. For he wounds, but he binds up; he shatters, but his hands heal. – Job 5:17-18
Be not wise in your own eyes; fear the Lord, and turn away from evil. It will be healing to your flesh and refreshment to your bones. – Proverbs 3:7-8
And he laid his hands on her, and immediately she was made straight, and she glorified God. – Luke 13:13
For everything there is a season, and a time for every matter under heaven: a time to be born, and a time to die; a time to plant, and a time to pluck up what is planted; a time to kill, and a time to heal; a time to break down, and a time to build up. – Ecclesiastes 3:1-3
"He has blinded their eyes and hardened their heart, lest they see with their eyes, and understand with their heart, and turn, and I would heal them." – John 12:40
This poor man cried, and the Lord heard him and saved him out of all his troubles. Psalm 34:6
For this people's heart has grown dull, and with their ears they can barely hear, and their eyes they have closed; lest they should see with their eyes and hear with their ears and understand with their heart and turn, and I would heal them.' – Acts 28:27
Be gracious to me, O Lord, for I am in distress; my eye is wasted from grief; my soul and my body also. – Psalm 31:9
Blessed be the God and Father of our Lord Jesus Christ, the Father of mercies and God of all comfort. – 2 Corinthians 1:3
Behold, we consider those blessed who remained steadfast. You have heard of the steadfastness of Job, and you have seen the purpose of the Lord, how the Lord is compassionate and merciful. – James 5:11
He will wipe away every tear from their eyes, and death shall be no more, neither shall there be mourning, nor crying, nor pain anymore, for the former things have passed away." – Revelation 21:4
It is good for me that I was afflicted, that I might learn your statutes. – Psalm 119:71
He keeps all his bones; not one of them is broken. – Psalm 34:20
The Lord make his face to shine upon you and be gracious to you; the Lord lift up his countenance upon you and give you peace. "So shall they put my name upon the people of Israel, and I will bless them." – Numbers 6:25-27
And all the crowd sought to touch him, for power came out from him and healed them all. – Luke 6:19
Then they cried to the Lord in their trouble, and he delivered them from their distress. He sent out his word and healed them, and delivered them from their destruction. – Psalm 107:19-20
Do not be conformed to this world, but be transformed by the renewal of your mind, that by testing you may discern what is the will of God, what is good and acceptable and perfect. – Romans 12:2
"For as the rain and the snow come down from heaven and do not return there but water the earth, making it bring forth and sprout, giving seed to the sower and bread to the eater, so shall my word be that goes out from my mouth; it shall not return to me empty, but it shall accomplish that which I purpose, and shall succeed in the thing for which I sent it. – Isaiah 55:10-11
I am severely afflicted; give me life, O Lord, according to your word! – Psalm 119:107
Let those who delight in my righteousness shout for joy and be glad and say evermore, "Great is the Lord, who delights in the welfare of his servant!" – Psalm 35:27
But Jesus on hearing this answered him, "Do not fear; only believe, and she will be well." – Luke 8:50
Bible Verses About Healing The Body
The following are some of the Bible verses about healing the body
(No longer drink only water, but use a little wine for the sake of your stomach and your frequent ailments.) – 1 Timothy 5:23
"'See now that I, even I, am he, and there is no god beside me; I kill and I make alive; I wound and I heal; and there is none that can deliver out of my hand. – Deuteronomy 32:39
"And if you faithfully obey the voice of the Lord your God, being careful to do all his commandments that I command you today, the Lord your God will set you high above all the nations of the earth. And all these blessings shall come upon you and overtake you, if you obey the voice of the Lord your God. Blessed shall you be in the city, and blessed shall you be in the field. Blessed shall be the fruit of your womb and the fruit of your ground and the fruit of your cattle, the increase of your herds and the young of your flock. Blessed shall be your basket and your kneading bowl. … – Deuteronomy 28:1-68
"Return, O faithless sons; I will heal your faithlessness." "Behold, we come to you, for you are the Lord our God. – Jeremiah 3:22
"The Spirit of the Lord is upon me, because he has anointed me to proclaim good news to the poor. He has sent me to proclaim liberty to the captives and recovering of sight to the blind, to set at liberty those who are oppressed, – Luke 4:18
"Turn back, and say to Hezekiah the leader of my people, Thus says the Lord, the God of David your father: I have heard your prayer; I have seen your tears. Behold, I will heal you. On the third day you shall go up to the house of the Lord, – 2 Kings 20:5
A joyful heart is good medicine, but a crushed spirit dries up the bones. – Proverbs 17:22
Afterward Jesus found him in the temple and said to him, "See, you are well! Sin no more, that nothing worse may happen to you." – John 5:14
And all the crowd sought to touch him, for power came out from him and healed them all. – Luke 6:19
And as Jesus passed on from there, two blind men followed him, crying aloud, "Have mercy on us, Son of David." When he entered the house, the blind men came to him, and Jesus said to them, "Do you believe that I am able to do this?" They said to him, "Yes, Lord." Then he touched their eyes, saying, "According to your faith be it done to you." And their eyes were opened. And Jesus sternly warned them, "See that no one knows about it." But they went away and spread his fame through all that district. – Matthew 9:27-31
And great crowds came to him, bringing with them the lame, the blind, the crippled, the mute, and many others, and they put them at his feet, and he healed them. – Matthew 15:30
And he called to him his twelve disciples and gave them authority over unclean spirits, to cast them out, and to heal every disease and every affliction. – Matthew 10:1
And he came down with them and stood on a level place, with a great crowd of his disciples and a great multitude of people from all Judea and Jerusalem and the seacoast of Tyre and Sidon, who came to hear him and to be healed of their diseases. And those who were troubled with unclean spirits were cured. And all the crowd sought to touch him, for power came out from him and healed them all. – Luke 6:17-19
And he said to her, "Daughter, your faith has made you well; go in peace, and be healed of your disease." – Mark 5:34
And he said to her, "Daughter, your faith has made you well; go in peace." While he was still speaking, someone from the ruler's house came and said, "Your daughter is dead; do not trouble the Teacher any more." But Jesus on hearing this answered him, "Do not fear; only believe, and she will be well." – Luke 8:48-50
And he said to him, "Rise and go your way; your faith has made you well." – Luke 17:19
And he said to them, "Doubtless you will quote to me this proverb, 'Physician, heal yourself.' What we have heard you did at Capernaum, do here in your hometown as well." – Luke 4:23
And he went throughout all Galilee, teaching in their synagogues and proclaiming the gospel of the kingdom and healing every disease and every affliction among the people. – Matthew 4:23
And he went throughout all Galilee, teaching in their synagogues and proclaiming the gospel of the kingdom and healing every disease and every affliction among the people. So his fame spread throughout all Syria, and they brought him all the sick, those afflicted with various diseases and pains, those oppressed by demons, epileptics, and paralytics, and he healed them. – Matthew 4:23-24
And Jesus said to him, "'If you can'! All things are possible for one who believes." – Mark 9:23
And Jesus stretched out his hand and touched him, saying, "I will; be clean." And immediately his leprosy was cleansed. – Matthew 8:3
And Jesus went throughout all the cities and villages, teaching in their synagogues and proclaiming the gospel of the kingdom and healing every disease and every affliction. – Matthew 9:35
And Jesus, perceiving in himself that power had gone out from him, immediately turned about in the crowd and said, "Who touched my garments?" – Mark 5:30
And lifted up their voices, saying, "Jesus, Master, have mercy on us." – Luke 17:13
And Peter said to him, "Aeneas, Jesus Christ heals you; rise and make your bed." And immediately he rose. – Acts 9:34
And the Lord will strike Egypt, striking and healing, and they will return to the Lord, and he will listen to their pleas for mercy and heal them. – Isaiah 19:22
And the Lord will take away from you all sickness, and none of the evil diseases of Egypt, which you knew, will he inflict on you, but he will lay them on all who hate you. – Deuteronomy 7:15
And there was a woman who had had a discharge of blood for twelve years, and though she had spent all her living on physicians, she could not be healed by anyone. She came up behind him and touched the fringe of his garment, and immediately her discharge of blood ceased. And Jesus said, "Who was it that touched me?" When all denied it, Peter said, "Master, the crowds surround you and are pressing in on you!" But Jesus said, "Someone touched me, for I perceive that power has gone out from me." And when the woman saw that she was not hidden, she came trembling, and falling down before him declared in the presence of all the people why she had touched him, and how she had been immediately healed. … – Luke 8:43-48
And they came to Bethsaida. And some people brought to him a blind man and begged him to touch him. And he took the blind man by the hand and led him out of the village, and when he had spit on his eyes and laid his hands on him, he asked him, "Do you see anything?" And he looked up and said, "I see men, but they look like trees, walking." Then Jesus laid his hands on his eyes again; and he opened his eyes, his sight was restored, and he saw everything clearly. – Mark 8:22-25
And when this had taken place, the rest of the people on the island who had diseases also came and were cured. – Acts 28:9
And wherever the river goes, every living creature that swarms will live, and there will be very many fish. For this water goes there, that the waters of the sea may become fresh; so everything will live where the river goes. – Ezekiel 47:9
As for me, I said, "O Lord, be gracious to me; heal me, for I have sinned against you!" – Psalm 41:4
As he passed by, he saw a man blind from birth. And his disciples asked him, "Rabbi, who sinned, this man or his parents, that he was born blind?" Jesus answered, "It was not that this man sinned, or his parents, but that the works of God might be displayed in him. We must work the works of him who sent me while it is day; night is coming, when no one can work. As long as I am in the world, I am the light of the world." – John 9:1-41
Be gracious to me, O Lord, for I am languishing; heal me, O Lord, for my bones are troubled. – Psalm 6:2
Be not wise in your own eyes; fear the Lord, and turn away from evil. It will be healing to your flesh and refreshment to your bones. – Proverbs 3:7-8
Behold, I will bring to it health and healing, and I will heal them and reveal to them abundance of prosperity and security. – Jeremiah 33:6
Beloved, I pray that all may go well with you and that you may be in good health, as it goes well with your soul. – 3 John 1:2
Bless the Lord, O my soul, and forget not all his benefits, who forgives all your iniquity, who heals all your diseases, – Psalm 103:2-3
Bless the Lord, O my soul, and forget not all his benefits, who forgives all your iniquity, who heals all your diseases, who redeems your life from the pit, who crowns you with steadfast love and mercy, – Psalm 103:2-4
But for you who fear my name, the sun of righteousness shall rise with healing in its wings. You shall go out leaping like calves from the stall. – Malachi 4:2
But he was wounded for our transgressions; he was crushed for our iniquities; upon him was the chastisement that brought us peace, and with his stripes we are healed. – Isaiah 53:5
But if we walk in the light, as he is in the light, we have fellowship with one another, and the blood of Jesus his Son cleanses us from all sin. – 1 John 1:7
But Jesus said, "Someone touched me, for I perceive that power has gone out from me." – Luke 8:46
But now even more the report about him went abroad, and great crowds gathered to hear him and to be healed of their infirmities. – Luke 5:15
But when he heard it, he said, "Those who are well have no need of a physician, but those who are sick. – Matthew 9:12
Creating the fruit of the lips. Peace, peace, to the far and to the near," says the Lord, "and I will heal him. – Isaiah 57:19
Fear not, for I am with you; be not dismayed, for I am your God; I will strengthen you, I will help you, I will uphold you with my righteous right hand. – Isaiah 41:10
For I will restore health to you, and your wounds I will heal, declares the Lord, because they have called you an outcast: 'It is Zion, for whom no one cares!' – Jeremiah 30:17
For this people's heart has grown dull, and with their ears they can barely hear, and their eyes they have closed, lest they should see with their eyes and hear with their ears and understand with their heart and turn, and I would heal them.' – Matthew 13:15
For this people's heart has grown dull, and with their ears they can barely hear, and their eyes they have closed; lest they should see with their eyes and hear with their ears and understand with their heart and turn, and I would heal them.' – Acts 28:27
Gracious words are like a honeycomb, sweetness to the soul and health to the body. – Proverbs 16:24
He heals the brokenhearted and binds up their wounds. – Psalm 147:3
He himself bore our sins in his body on the tree, that we might die to sin and live to righteousness. By his wounds you have been healed. -1 Peter 2:24
He said to them, "Because of your little faith. For truly, I say to you, if you have faith like a grain of mustard seed, you will say to this mountain, 'Move from here to there,' and it will move, and nothing will be impossible for you." – Matthew 17:20
He sent out his word and healed them, and delivered them from their destruction. – Psalm 107:20
He will wipe away every tear from their eyes, and death shall be no more, neither shall there be mourning, nor crying, nor pain anymore, for the former things have passed away." – Revelation 21:4
Heal me, O Lord, and I shall be healed; save me, and I shall be saved, for you are my praise. – Jeremiah 17:14
Heal the sick in it and say to them, 'The kingdom of God has come near to you.' – Luke 10:9
Heal the sick, raise the dead, cleanse lepers, cast out demons. You received without paying; give without pay. – Matthew 10:8
How God anointed Jesus of Nazareth with the Holy Spirit and with power. He went about doing good and healing all who were oppressed by the devil, for God was with him. – Acts 10:38
I have thought it necessary to send to you Epaphroditus my brother and fellow worker and fellow soldier, and your messenger and minister to my need, for he has been longing for you all and has been distressed because you heard that he was ill. Indeed he was ill, near to death. But God had mercy on him, and not only on him but on me also, lest I should have sorrow upon sorrow. – Philippians 2:25-27
I will heal their apostasy; I will love them freely, for my anger has turned from them. – Hosea 14:4
If my people who are called by my name humble themselves, and pray and seek my face and turn from their wicked ways, then I will hear from heaven and will forgive their sin and heal their land. – 2 Chronicles 7:14
If the Spirit of him who raised Jesus from the dead dwells in you, he who raised Christ Jesus from the dead will also give life to your mortal bodies through his Spirit who dwells in you. – Romans 8:11
Is anyone among you sick? Let him call for the elders of the church, and let them pray over him, anointing him with oil in the name of the Lord. – James 5:14
Is anyone among you sick? Let him call for the elders of the church, and let them pray over him, anointing him with oil in the name of the Lord. And the prayer of faith will save the one who is sick, and the Lord will raise him up. And if he has committed sins, he will be forgiven. – James 5:14-15
Jesus Christ is the same yesterday and today and forever. – Hebrews 13:8
Jesus said to him, "Have you believed because you have seen me? Blessed are those who have not seen and yet have believed." – John 20:29
Jesus turned, and seeing her he said, "Take heart, daughter; your faith has made you well." And instantly the woman was made well. – Matthew 9:22
My son, be attentive to my words; incline your ear to my sayings. Let them not escape from your sight; keep them within your heart. For they are life to those who find them, and healing to all their flesh. – Proverbs 4:20-22
Now he was teaching in one of the synagogues on the Sabbath. And there was a woman who had had a disabling spirit for eighteen years. She was bent over and could not fully straighten herself. When Jesus saw her, he called her over and said to her, "Woman, you are freed from your disability." And he laid his hands on her, and immediately she was made straight, and she glorified God. But the ruler of the synagogue, indignant because Jesus had healed on the Sabbath, said to the people, "There are six days in which work ought to be done. Come on those days and be healed, and not on the Sabbath day." – Luke 13:10-17
Now Isaiah had said, "Let them take a cake of figs and apply it to the boil, that he may recover." – Isaiah 38:21
Now Peter and John were going up to the temple at the hour of prayer, the ninth hour. And a man lame from birth was being carried, whom they laid daily at the gate of the temple that is called the Beautiful Gate to ask alms of those entering the temple. Seeing Peter and John about to go into the temple, he asked to receive alms. And Peter directed his gaze at him, as did John, and said, "Look at us." And he fixed his attention on them, expecting to receive something from them. … – Acts 3:1-26
Now when John heard in prison about the deeds of the Christ, he sent word by his disciples and said to him, "Are you the one who is to come, or shall we look for another?" And Jesus answered them, "Go and tell John what you hear and see: the blind receive their sight and the lame walk, lepers are cleansed and the deaf hear, and the dead are raised up, and the poor have good news preached to them. And blessed is the one who is not offended by me." – Matthew 11:2-6
O Lord my God, I cried to you for help, and you have healed me. – Psalm 30:2
Of David. Bless the Lord, O my soul, and all that is within me, bless his holy name! Bless the Lord, O my soul, and forget not all his benefits, who forgives all your iniquity, who heals all your diseases, who redeems your life from the pit, who crowns you with steadfast love and mercy, who satisfies you with good so that your youth is renewed like the eagle's. – Psalm 103:1-5
On one of those days, as he was teaching, Pharisees and teachers of the law were sitting there, who had come from every village of Galilee and Judea and from Jerusalem. And the power of the Lord was with him to heal. And behold, some men were bringing on a bed a man who was paralyzed, and they were seeking to bring him in and lay him before Jesus, but finding no way to bring him in, because of the crowd, they went up on the roof and let him down with his bed through the tiles into the midst before Jesus. And when he saw their faith, he said, "Man, your sins are forgiven you." And the scribes and the Pharisees began to question, saying, "Who is this who speaks blasphemies? Who can forgive sins but God alone?" – Luke 5:17-26
Saying, "If you will diligently listen to the voice of the Lord your God, and do that which is right in his eyes, and give ear to his commandments and keep all his statutes, I will put none of the diseases on you that I put on the Egyptians, for I am the Lord, your healer." – Exodus 15:26
Since we have these promises, beloved, let us cleanse ourselves from every defilement of body and spirit, bringing holiness to completion in the fear of God. – 2 Corinthians 7:1
So that they even carried out the sick into the streets and laid them on cots and mats, that as Peter came by at least his shadow might fall on some of them. – Acts 5:15
Surely he has borne our griefs and carried our sorrows; yet we esteemed him stricken, smitten by God, and afflicted. But he was wounded for our transgressions; he was crushed for our iniquities; upon him was the chastisement that brought us peace, and with his stripes we are healed. – Isaiah 53:4-5
That evening they brought to him many who were oppressed by demons, and he cast out the spirits with a word and healed all who were sick. This was to fulfill what was spoken by the prophet Isaiah: "He took our illnesses and bore our diseases." – Matthew 8:16-17
The apostles said to the Lord, "Increase our faith!" – Luke 17:5
The blind receive their sight and the lame walk, lepers are cleansed and the deaf hear, and the dead are raised up, and the poor have good news preached to them. – Matthew 11:5
The thief comes only to steal and kill and destroy. I came that they may have life and have it abundantly. – John 10:10
The Lord sustains him on his sickbed; in his illness you restore him to full health. – Psalm 41:3
Then he went to the spring of water and threw salt in it and said, "Thus says the Lord, I have healed this water; from now on neither death nor miscarriage shall come from it." – 2 Kings 2:21
Then shall your light break forth like the dawn, and your healing shall spring up speedily; your righteousness shall go before you; the glory of the Lord shall be your rear guard. – Isaiah 58:8
Then they cried to the Lord in their trouble, and he delivered them from their distress. He sent out his word and healed them, and delivered them from their destruction. – Psalm 107:19-20
Therefore, confess your sins to one another and pray for one another, that you may be healed. The prayer of a righteous person has great power as it is working. – James 5:16
This was to fulfill what was spoken by the prophet Isaiah: "He took our illnesses and bore our diseases." – Matthew 8:17
Through the middle of the street of the city; also, on either side of the river, the tree of life with its twelve kinds of fruit, yielding its fruit each month. The leaves of the tree were for the healing of the nations. – Revelation 22:2
To another faith by the same Spirit, to another gifts of healing by the one Spirit. – 1 Corinthians 12:9
When he entered Capernaum, a centurion came forward to him, appealing to him, "Lord, my servant is lying paralyzed at home, suffering terribly." And he said to him, "I will come and heal him." But the centurion replied, "Lord, I am not worthy to have you come under my roof, but only say the word, and my servant will be healed. For I too am a man under authority, with soldiers under me. And I say to one, 'Go,' and he goes, and to another, 'Come,' and he comes, and to my servant, 'Do this,' and he does it." – Matthew 8:5-13
When he saw them he said to them, "Go and show yourselves to the priests." And as they went they were cleansed. – Luke 17:14
When he went ashore he saw a great crowd, and he had compassion on them and healed their sick. – Matthew 14:14
When the crowds learned it, they followed him, and he welcomed them and spoke to them of the kingdom of God and cured those who had need of healing. – Luke 9:11
While he was in one of the cities, there came a man full of leprosy. And when he saw Jesus, he fell on his face and begged him, "Lord, if you will, you can make me clean." And Jesus stretched out his hand and touched him, saying, "I will; be clean." And immediately the leprosy left him. And he charged him to tell no one, but "go and show yourself to the priest, and make an offering for your cleansing, as Moses commanded, for a proof to them." But now even more the report about him went abroad, and great crowds gathered to hear him and to be healed of their infirmities. But he would withdraw to desolate places and pray. – Luke 5:12-16
Who forgives all your iniquity, who heals all your diseases, – Psalm 103:3
You shall serve the Lord your God, and he will bless your bread and your water, and I will take sickness away from among you. – Exodus 23:25
Bible Verses About Healing A Broken Heart
The following are some of the Bible verses about healing a broken heart
"For God so loved the world, that he gave his only Son, that whoever believes in him should not perish but have eternal life." – John 3:16
"For I the Lord do not change; therefore you, O children of Jacob, are not consumed." – Malachi 3:6
"Remember not the former things, nor consider the things of old." – Isaiah 43:18
"The Spirit of the Lord is upon me, because he has anointed me to proclaim good news to the poor. He has sent me to proclaim liberty to the captives and recovering of sight to the blind, to set at liberty those who are oppressed. – Luke 4:18
"Truly, truly, I say to you, whoever believes in me will also do the works that I do; and greater works than these will he do, because I am going to the Father. – John 14:12
A friend loves at all times, and a brother is born for adversity. – Proverbs 17:17
A Psalm of David, when he was in the wilderness of Judah. O God, you are my God; earnestly I seek you; my soul thirsts for you; my flesh faints for you, as in a dry and weary land where there is no water. So I have looked upon you in the sanctuary, beholding your power and glory. Because your steadfast love is better than life, my lips will praise you. So I will bless you as long as I live; in your name I will lift up my hands. My soul will be satisfied as with fat and rich food, and my mouth will praise you with joyful lips. – Psalm 63:1-11
A Psalm of David. The Lord is my shepherd; I shall not want. He makes me lie down in green pastures. He leads me beside still waters. He restores my soul. He leads me in paths of righteousness for his name's sake. Even though I walk through the valley of the shadow of death, I will fear no evil, for you are with me; your rod and your staff, they comfort me. You prepare a table before me in the presence of my enemies; you anoint my head with oil; my cup overflows. … – Psalm 23:1-6
And getting into a boat he crossed over and came to his own city. And behold, some people brought to him a paralytic, lying on a bed. And when Jesus saw their faith, he said to the paralytic, "Take heart, my son; your sins are forgiven." And behold, some of the scribes said to themselves, "This man is blaspheming." But Jesus, knowing their thoughts, said, "Why do you think evil in your hearts? For which is easier, to say, 'Your sins are forgiven,' or to say, 'Rise and walk'? – Matthew 9:1-38
And God was doing extraordinary miracles by the hands of Paul, so that even handkerchiefs or aprons that had touched his skin were carried away to the sick, and their diseases left them and the evil spirits came out of them. – Acts 19:11-12
And he called to him his twelve disciples and gave them authority over unclean spirits, to cast them out, and to heal every disease and every affliction. – Matthew 10:1
And the Lord said, "If you had faith like a grain of mustard seed, you could say to this mulberry tree, 'Be uprooted and planted in the sea,' and it would obey you. – Luke 17:6
And the Word became flesh and dwelt among us, and we have seen his glory, glory as of the only Son from the Father, full of grace and truth. – John 1:14
And there was a woman who had had a disabling spirit for eighteen years. She was bent over and could not fully straighten herself. When Jesus saw her, he called her over and said to her, "Woman, you are freed from your disability." And he laid his hands on her, and immediately she was made straight, and she glorified God. – Luke 13:11-13
And these signs will accompany those who believe: in my name they will cast out demons; they will speak in new tongues; they will pick up serpents with their hands; and if they drink any deadly poison, it will not hurt them; they will lay their hands on the sick, and they will recover." – Mark 16:17-18
And we know that for those who love God all things work together for good, for those who are called according to his purpose. – Romans 8:28
And without faith it is impossible to please him, for whoever would draw near to God must believe that he exists and that he rewards those who seek him. – Hebrews 11:6
As for me, I said, "O Lord, be gracious to me; heal me, for I have sinned against you!" – Psalm 41:4
Be strong and courageous. Do not fear or be in dread of them, for it is the Lord your God who goes with you. He will not leave you or forsake you." – Deuteronomy 31:6
Beloved, although I was very eager to write to you about our common salvation, I found it necessary to write appealing to you to contend for the faith that was once for all delivered to the saints. – Jude 1:3
Beloved, do not believe every spirit, but test the spirits to see whether they are from God, for many false prophets have gone out into the world. By this you know the Spirit of God: every spirit that confesses that Jesus Christ has come in the flesh is from God, and every spirit that does not confess Jesus is not from God. This is the spirit of the antichrist, which you heard was coming and now is in the world already. Little children, you are from God and have overcome them, for he who is in you is greater than he who is in the world. They are from the world; therefore they speak from the world, and the world listens to them. – 1 John 4:1-21
Beloved, I pray that all may go well with you and that you may be in good health, as it goes well with your soul. – 3 John 1:2
Brothers, I do not consider that I have made it my own. But one thing I do: forgetting what lies behind and straining forward to what lies ahead, I press on toward the goal for the prize of the upward call of God in Christ Jesus. – Philippians 3:13-14
Brothers, I do not consider that I have made it my own. But one thing I do: forgetting what lies behind and straining forward to what lies ahead. – Philippians 3:13
But he said to me, "My grace is sufficient for you, for my power is made perfect in weakness." Therefore I will boast all the more gladly of my weaknesses, so that the power of Christ may rest upon me. – 2 Corinthians 12:9
But he was wounded for our transgressions; he was crushed for our iniquities; upon him was the chastisement that brought us peace, and with his stripes we are healed. – Isaiah 53:5
But Peter said, "I have no silver and gold, but what I do have I give to you. In the name of Jesus Christ of Nazareth, rise up and walk!" – Acts 3:6
Cast your burden on the Lord, and he will sustain you; he will never permit the righteous to be moved. – Psalm 55:22
Casting all your anxieties on him, because he cares for you. – 1 Peter 5:7
Come to me, all who labor and are heavy laden, and I will give you rest. – Matthew 11:28
Come to me, all who labor and are heavy laden, and I will give you rest. Take my yoke upon you, and learn from me, for I am gentle and lowly in heart, and you will find rest for your souls. For my yoke is easy, and my burden is light." – Matthew 11:28-30
Do not be anxious about anything, but in everything by prayer and supplication with thanksgiving let your requests be made known to God. And the peace of God, which surpasses all understanding, will guard your hearts and your minds in Christ Jesus. – Philippians 4:6-7
Do not be conformed to this world, but be transformed by the renewal of your mind, that by testing you may discern what is the will of God, what is good and acceptable and perfect. – Romans 12:2
Fear not, for I am with you; be not dismayed, for I am your God; I will strengthen you, I will help you, I will uphold you with my righteous right hand. – Isaiah 41:10
For I know the plans I have for you, declares the Lord, plans for welfare and not for evil, to give you a future and a hope. – Jeremiah 29:11
For I know the plans I have for you, declares the Lord, plans for welfare and not for evil, to give you a future and a hope. Then you will call upon me and come and pray to me, and I will hear you. You will seek me and find me, when you seek me with all your heart. I will be found by you, declares the Lord, and I will restore your fortunes and gather you from all the nations and all the places where I have driven you, declares the Lord, and I will bring you back to the place from which I sent you into exile. – Jeremiah 29:11-14
For the wages of sin is death, but the free gift of God is eternal life in Christ Jesus our Lord. – Romans 6:23
For we walk by faith, not by sight. – 2 Corinthians 5:7
God is in the midst of her; she shall not be moved; God will help her when morning dawns. – Psalm 46:5
He heals the brokenhearted and binds up their wounds. – Psalm 147:3
He himself bore our sins in his body on the tree, that we might die to sin and live to righteousness. By his wounds you have been healed. – 1 Peter 2:24
He said to them, "Because of your little faith. For truly, I say to you, if you have faith like a grain of mustard seed, you will say to this mountain, 'Move from here to there,' and it will move, and nothing will be impossible for you." – Matthew 17:20
He sent out his word and healed them, and delivered them from their destruction. – Psalm 107:20
He who dwells in the shelter of the Most High will abide in the shadow of the Almighty. – Psalm 91:1
He who dwells in the shelter of the Most High will abide in the shadow of the Almighty. I will say to the Lord, "My refuge and my fortress, my God, in whom I trust." For he will deliver you from the snare of the fowler and from the deadly pestilence. He will cover you with his pinions, and under his wings you will find refuge; his faithfulness is a shield and buckler. You will not fear the terror of the night, nor the arrow that flies by day, … – Psalm 91:1-16
He will wipe away every tear from their eyes, and death shall be no more, neither shall there be mourning, nor crying, nor pain anymore, for the former things have passed away." – Revelation 21:4
I can do all things through him who strengthens me. – Philippians 4:13
I have said these things to you, that in me you may have peace. In the world you will have tribulation. But take heart; I have overcome the world." – John 16:33
I hear, and my body trembles; my lips quiver at the sound; rottenness enters into my bones; my legs tremble beneath me. Yet I will quietly wait for the day of trouble to come upon people who invade us. Though the fig tree should not blossom, nor fruit be on the vines, the produce of the olive fail and the fields yield no food, the flock be cut off from the fold and there be no herd in the stalls, yet I will rejoice in the Lord; I will take joy in the God of my salvation. God, the Lord, is my strength; he makes my feet like the deer's; he makes me tread on my high places. To the choirmaster: with stringed instruments. – Habakkuk 3:16-19
I will delight in your statutes; I will not forget your word. Deal bountifully with your servant, that I may live and keep your word. – Psalm 119:16-17
In the beginning was the Word, and the Word was with God, and the Word was God. – John 1:1
Jesus Christ is the same yesterday and today and forever. – Hebrews 13:8
Jesus immediately reached out his hand and took hold of him, saying to him, "O you of little faith, why did you doubt?" – Matthew 14:31
Let us know; let us press on to know the Lord; his going out is sure as the dawn; he will come to us as the showers, as the spring rains that water the earth." – Hosea 6:3
Love bears all things, believes all things, hopes all things, endures all things. – 1 Corinthians 13:7
Love is patient and kind; love does not envy or boast; it is not arrogant or rude. It does not insist on its own way; it is not irritable or resentful; it does not rejoice at wrongdoing, but rejoices with the truth. Love bears all things, believes all things, hopes all things, endures all things. – 1 Corinthians 13:4-7
Moreover, the light of the moon will be as the light of the sun, and the light of the sun will be sevenfold, as the light of seven days, in the day when the Lord binds up the brokenness of his people, and heals the wounds inflicted by his blow. – Isaiah 30:26
My flesh and my heart may fail, but God is the strength of my heart and my portion forever. – Psalm 73:26
My son, be attentive to my words; incline your ear to my sayings. Let them not escape from your sight; keep them within your heart. For they are life to those who find them, and healing to all their flesh. – Proverbs 4:20-22
No temptation has overtaken you that is not common to man. God is faithful, and he will not let you be tempted beyond your ability, but with the temptation he will also provide the way of escape, that you may be able to endure it. – 1 Corinthians 10:13
No weapon that is fashioned against you shall succeed, and you shall confute every tongue that rises against you in judgment. This is the heritage of the servants of the Lord and their vindication from me, declares the Lord." – Isaiah 54:17
Nothing is covered up that will not be revealed, or hidden that will not be known. – Luke 12:2
Now a certain man was ill, Lazarus of Bethany, the village of Mary and her sister Martha. It was Mary who anointed the Lord with ointment and wiped his feet with her hair, whose brother Lazarus was ill. So the sisters sent to him, saying, "Lord, he whom you love is ill." But when Jesus heard it he said, "This illness does not lead to death. It is for the glory of God, so that the Son of God may be glorified through it." Now Jesus loved Martha and her sister and Lazarus. – John 11:1-57
Now at Lystra there was a man sitting who could not use his feet. He was crippled from birth and had never walked. He listened to Paul speaking. And Paul, looking intently at him and seeing that he had faith to be made well, said in a loud voice, "Stand upright on your feet." And he sprang up and began walking. – Acts 14:8-10
Now faith is the assurance of things hoped for, the conviction of things not seen. – Hebrews 11:1
Now may our Lord Jesus Christ himself, and God our Father, who loved us and gave us eternal comfort and good hope through grace, comfort your hearts and establish them in every good work and word. – 2 Thessalonians 2:16-17
Oh give thanks to the Lord, for he is good; for his steadfast love endures forever! Let Israel say, "His steadfast love endures forever." Let the house of Aaron say, "His steadfast love endures forever." Let those who fear the Lord say, "His steadfast love endures forever." Out of my distress I called on the Lord; the Lord answered me and set me free. … – Psalm 118:1-18
Only be strong and very courageous, being careful to do according to all the law that Moses my servant commanded you. Do not turn from it to the right hand or to the left, that you may have good success wherever you go. This Book of the Law shall not depart from your mouth, but you shall meditate on it day and night, so that you may be careful to do according to all that is written in it. For then you will make your way prosperous, and then you will have good success. – Joshua 1:7-8
Or do you not know that your body is a temple of the Holy Spirit within you, whom you have from God? You are not your own, for you were bought with a price. So glorify God in your body. – 1 Corinthians 6:19-20
Peace I leave with you; my peace I give to you. Not as the world gives do I give to you. Let not your hearts be troubled, neither let them be afraid. – John 14:27
Saying, "If you will diligently listen to the voice of the Lord your God, and do that which is right in his eyes, and give ear to his commandments and keep all his statutes, I will put none of the diseases on you that I put on the Egyptians, for I am the Lord, your healer." – Exodus 15:26
Shall I ransom them from the power of Sheol? Shall I redeem them from Death? O Death, where are your plagues? O Sheol, where is your sting? Compassion is hidden from my eyes. – Hosea 13:14
So faith comes from hearing, and hearing through the word of Christ. – Romans 10:17
So they remained for a long time, speaking boldly for the Lord, who bore witness to the word of his grace, granting signs and wonders to be done by their hands. – Acts 14:3
So to keep me from becoming conceited because of the surpassing greatness of the revelations, a thorn was given me in the flesh, a messenger of Satan to harass me, to keep me from becoming conceited. Three times I pleaded with the Lord about this, that it should leave me. But he said to me, "My grace is sufficient for you, for my power is made perfect in weakness." Therefore I will boast all the more gladly of my weaknesses, so that the power of Christ may rest upon me. For the sake of Christ, then, I am content with weaknesses, insults, hardships, persecutions, and calamities. For when I am weak, then I am strong. – 2 Corinthians 12:7-10
So we have come to know and to believe the love that God has for us. God is love, and whoever abides in love abides in God, and God abides in him. – 1 John 4:16
That evening they brought to him many who were oppressed by demons, and he cast out the spirits with a word and healed all who were sick. This was to fulfill what was spoken by the prophet Isaiah: "He took our illnesses and bore our diseases." – Matthew 8:16-17
The sacrifices of God are a broken spirit; a broken and contrite heart, O God, you will not despise. – Psalm 51:17
The signs of a true apostle were performed among you with utmost patience, with signs and wonders and mighty works. – 2 Corinthians 12:12
The Spirit of the Lord God is upon me, because the Lord has anointed me to bring good news to the poor; he has sent me to bind up the brokenhearted, to proclaim liberty to the captives, and the opening of the prison to those who are bound; – Isaiah 61:1
The Spirit of the Lord God is upon me, because the Lord has anointed me to bring good news to the poor; he has sent me to bind up the brokenhearted, to proclaim liberty to the captives, and the opening of the prison to those who are bound; to proclaim the year of the Lord's favor, and the day of vengeance of our God; to comfort all who mourn; to grant to those who mourn in Zion— to give them a beautiful headdress instead of ashes, the oil of gladness instead of mourning, the garment of praise instead of a faint spirit; that they may be called oaks of righteousness, the planting of the Lord, that he may be glorified. – Isaiah 61:1-3
The steadfast love of the Lord never ceases; his mercies never come to an end; – Lamentations 3:22
The thief comes only to steal and kill and destroy. I came that they may have life and have it abundantly. – John 10:10
The Lord is near to the brokenhearted and saves the crushed in spirit. – Psalm 34:18
There is therefore now no condemnation for those who are in Christ Jesus. – Romans 8:1
Therefore let those who suffer according to God's will entrust their souls to a faithful Creator while doing good. – 1 Peter 4:19
Therefore take up the whole armor of God, that you may be able to withstand in the evil day, and having done all, to stand firm. – Ephesians 6:13
Therefore, since we are surrounded by so great a cloud of witnesses, let us also lay aside every weight, and sin which clings so closely, and let us run with endurance the race that is set before us. – Hebrews 12:1
They will pick up serpents with their hands; and if they drink any deadly poison, it will not hurt them; they will lay their hands on the sick, and they will recover." – Mark 16:18
Through him we have also obtained access by faith into this grace in which we stand, and we rejoice in hope of the glory of God. – Romans 5:2
To the choirmaster: according to Jeduthun. A Psalm of David. For God alone my soul waits in silence; from him comes my salvation. He only is my rock and my salvation, my fortress; I shall not be greatly shaken. How long will all of you attack a man to batter him, like a leaning wall, a tottering fence? They only plan to thrust him down from his high position. They take pleasure in falsehood. They bless with their mouths, but inwardly they curse. Selah For God alone, O my soul, wait in silence, for my hope is from him. – Psalm 62:1-12
Truly, I say to you, whoever says to this mountain, 'Be taken up and thrown into the sea,' and does not doubt in his heart, but believes that what he says will come to pass, it will be done for him. – Mark 11:23
Trust in the Lord with all your heart, and do not lean on your own understanding. In all your ways acknowledge him, and he will make straight your paths. – Proverbs 3:5-6
Whatever you ask in my name, this I will do, that the Father may be glorified in the Son. – John 14:13
When he came down from the mountain, great crowds followed him. And behold, a leper came to him and knelt before him, saying, "Lord, if you will, you can make me clean." And Jesus stretched out his hand and touched him, saying, "I will; be clean." And immediately his leprosy was cleansed. And Jesus said to him, "See that you say nothing to anyone, but go, show yourself to the priest and offer the gift that Moses commanded, for a proof to them." When he entered Capernaum, a centurion came forward to him, appealing to him, … – Matthew 8:1-34
When the righteous cry for help, the Lord hears and delivers them out of all their troubles. The Lord is near to the brokenhearted and saves the crushed in spirit. – Psalm 34:17-18
While God also bore witness by signs and wonders and various miracles and by gifts of the Holy Spirit distributed according to his will. – Hebrews 2:4
Who forgives all your iniquity, who heals all your diseases. – Psalm 103:3
Wisdom cries aloud in the street, in the markets she raises her voice; – Proverbs 1:20
You have kept count of my tossings; put my tears in your bottle. Are they not in your book? – Psalm 56:8