What is life without hope? Hope is the feeling of trust, confidence, belief or expectation that something wished for can or will happen, this is as defined by the English dictionary. I think the biblical definition of hope does not differ so much from this definition.
Hope is different from faith, they are distinct and these terms are interchanged sometimes. But the bible distinctly uses these terms appropriately and shows that they are different. The bible says:
"And now abide faith, hope, love, these three; but the greatest of these is love." – 1 Corinthians 13:13 NKJV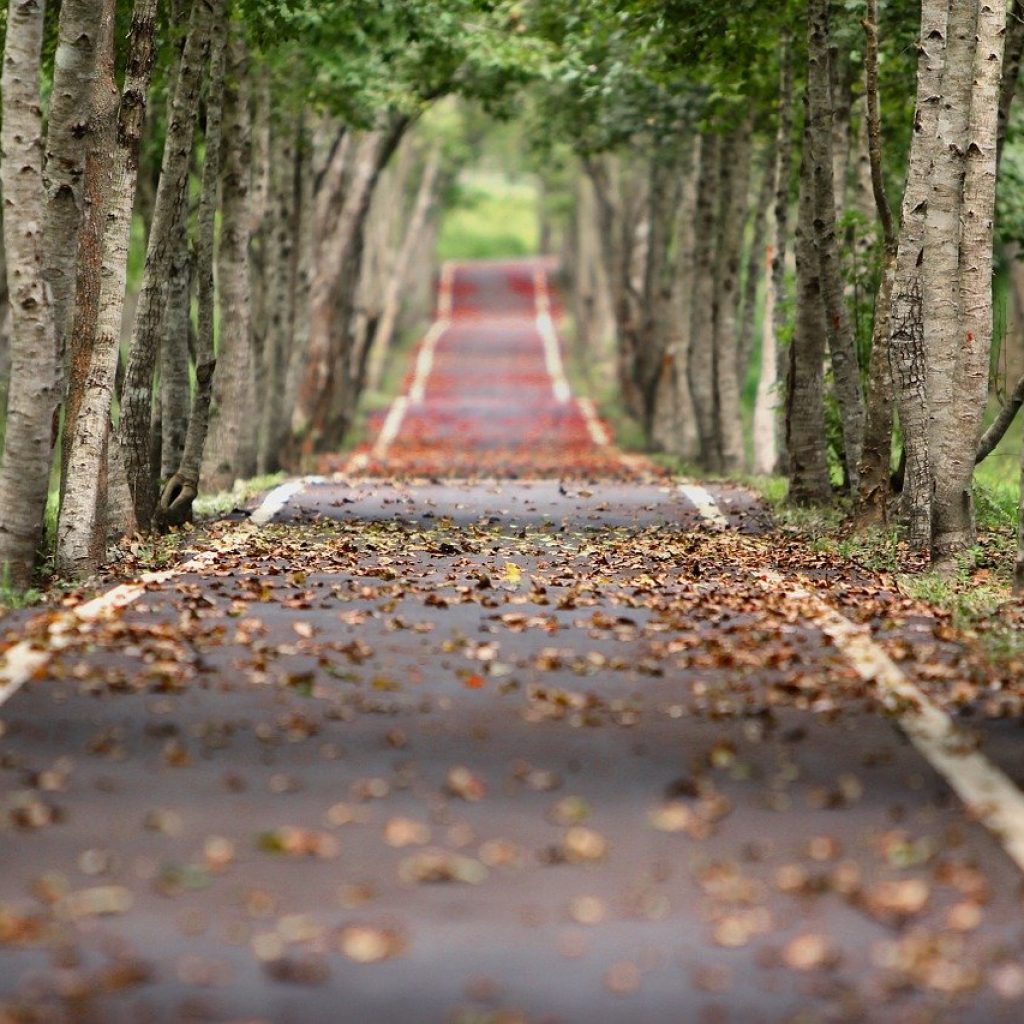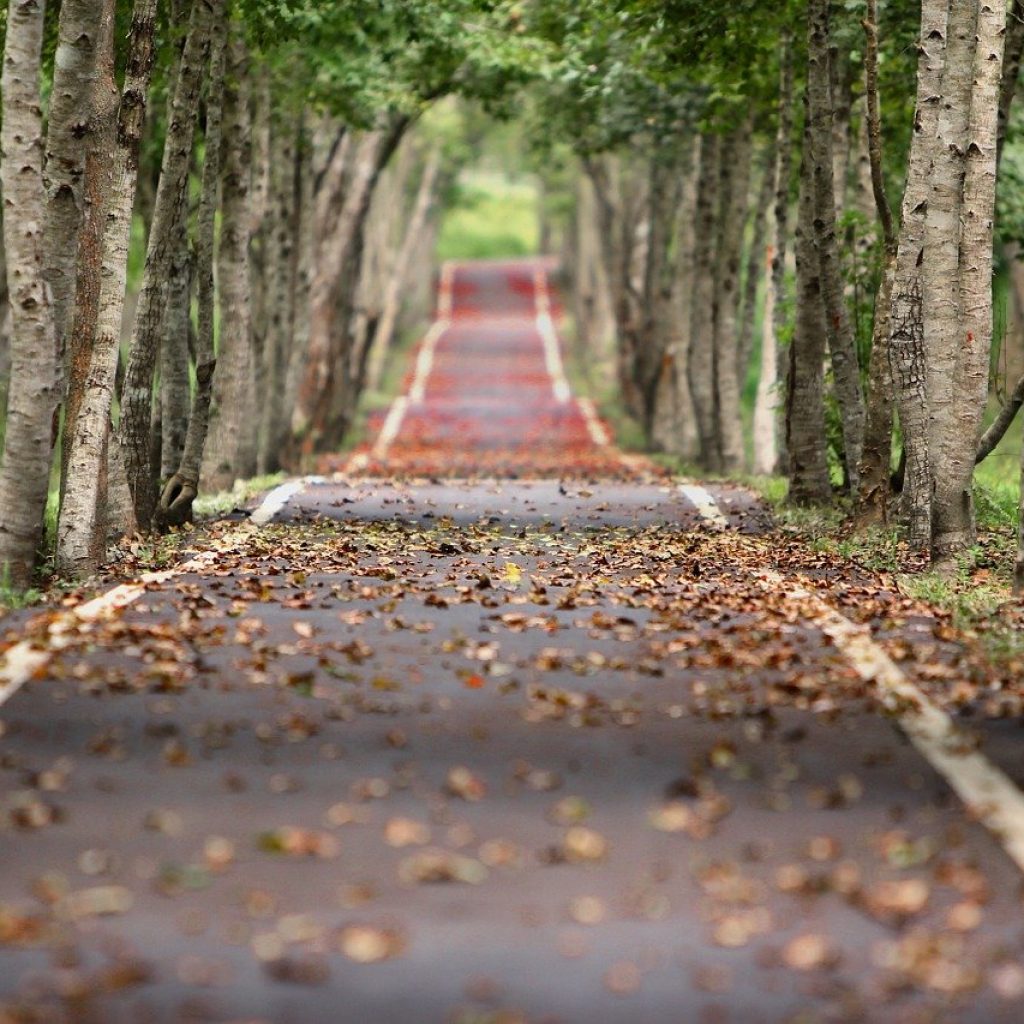 Hope is the confidence in what you have believed is coming true. It is the feeling of positivity towards what you expect to happen.
Hope is so powerful, and every person that wishes to see tangible changes in their lives must master the power of hope in order to reap its fruits.
Be Hopeful Everyday About Things in Your Life
Be hopeful every day of your life about good things coming to you. First, you have the faith that God can do something about your situation, then you begin to imagine the best-case scenario as you wait on God.
No matter how bad things have been, you must keep hope alive, because without hope, men lose the will to go on.
Hope is what keeps the joy in your heart even when you don't know what comes next. It keeps you sane and motivated for the future.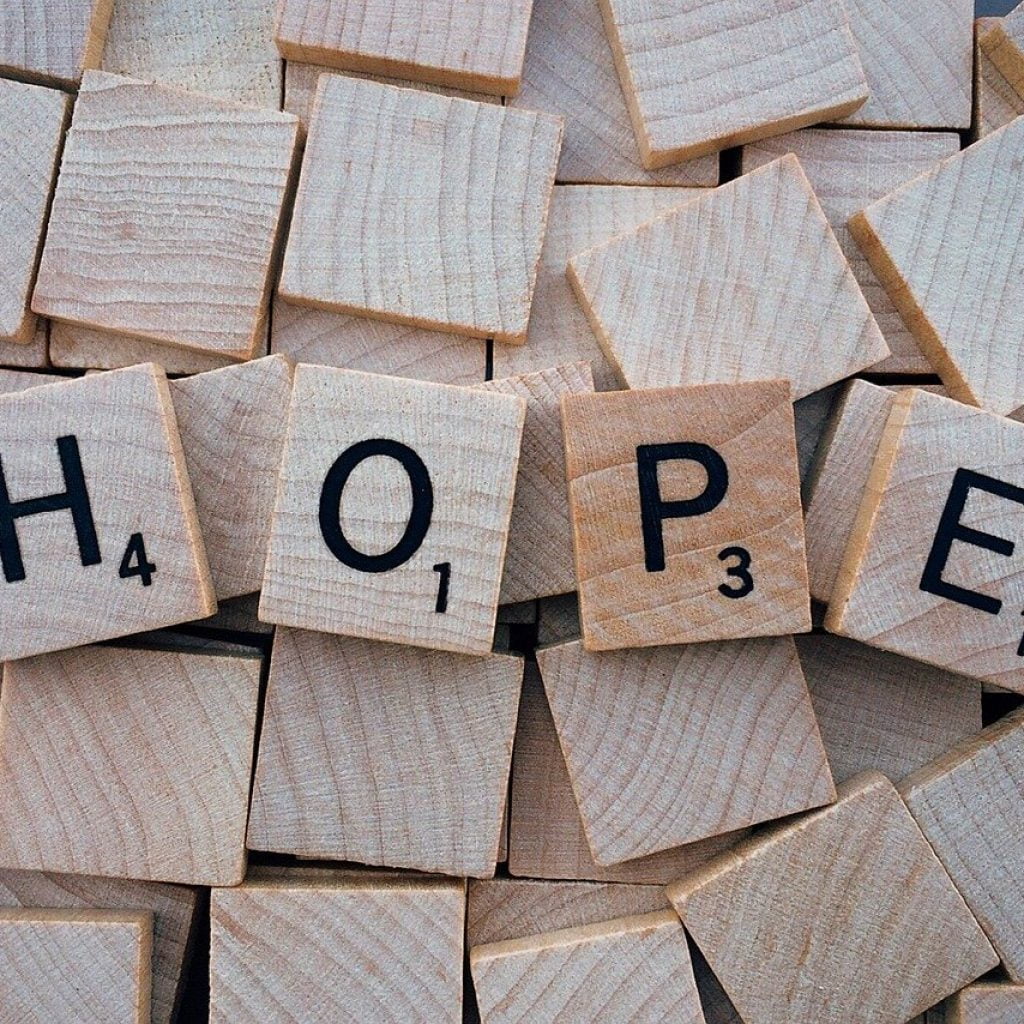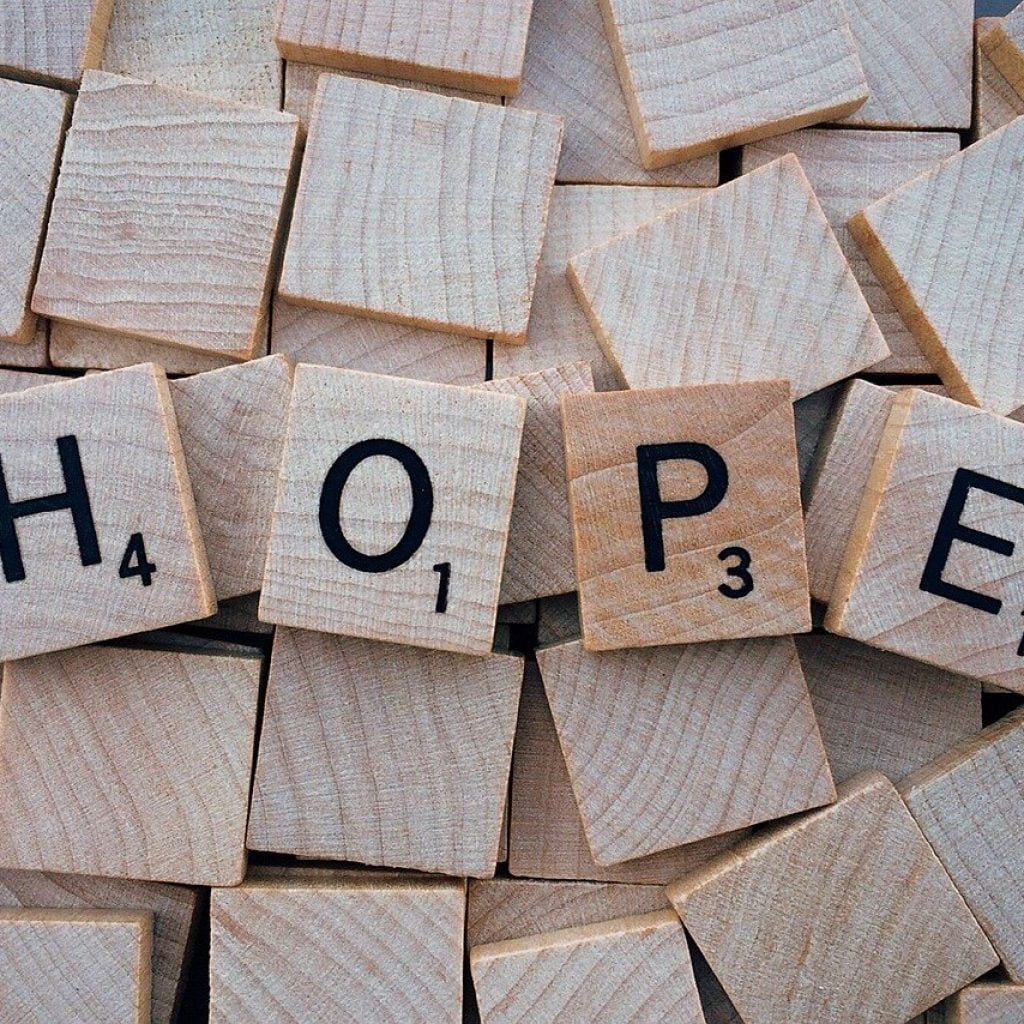 Many people have become very cold to the possibility of their lives getting better. They have had repeated occurrences of failure, or of how that they waited for something and were so positive, only to become disappointed at the end.
They have therefore become dull to the idea of hope. The bible says that:
"Hope deferred makes the heart sick, but when desire comes, it is a tree of life." – Proverbs 13:12 NKJV
Having No Hope is Unhealthy
Losing hope has far more negative consequences than just being hopeless, it is also a cause of many people's sicknesses and ill-health.
The verse above says that hope that is deferred, that does not manifest what we expect, can make a man sick literally. Then the next part says that when desires come, they are a tree of life.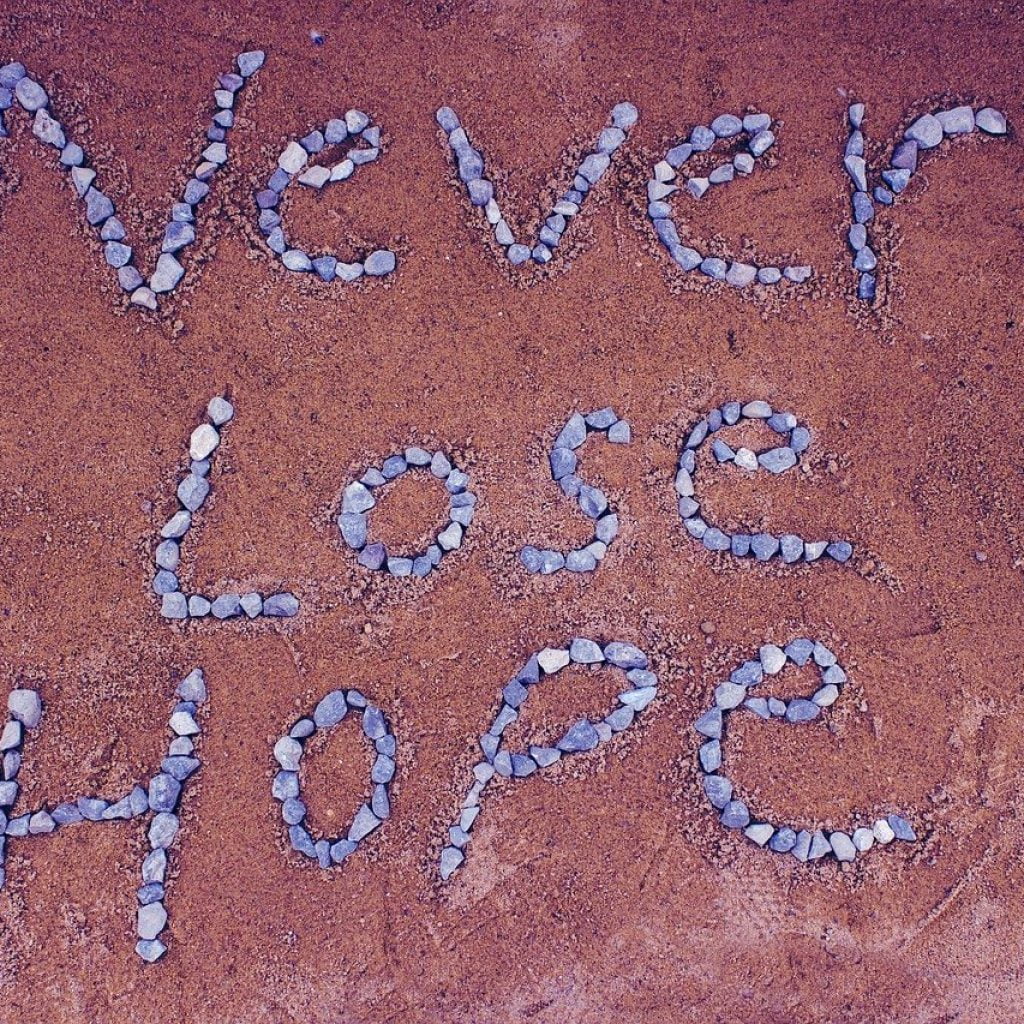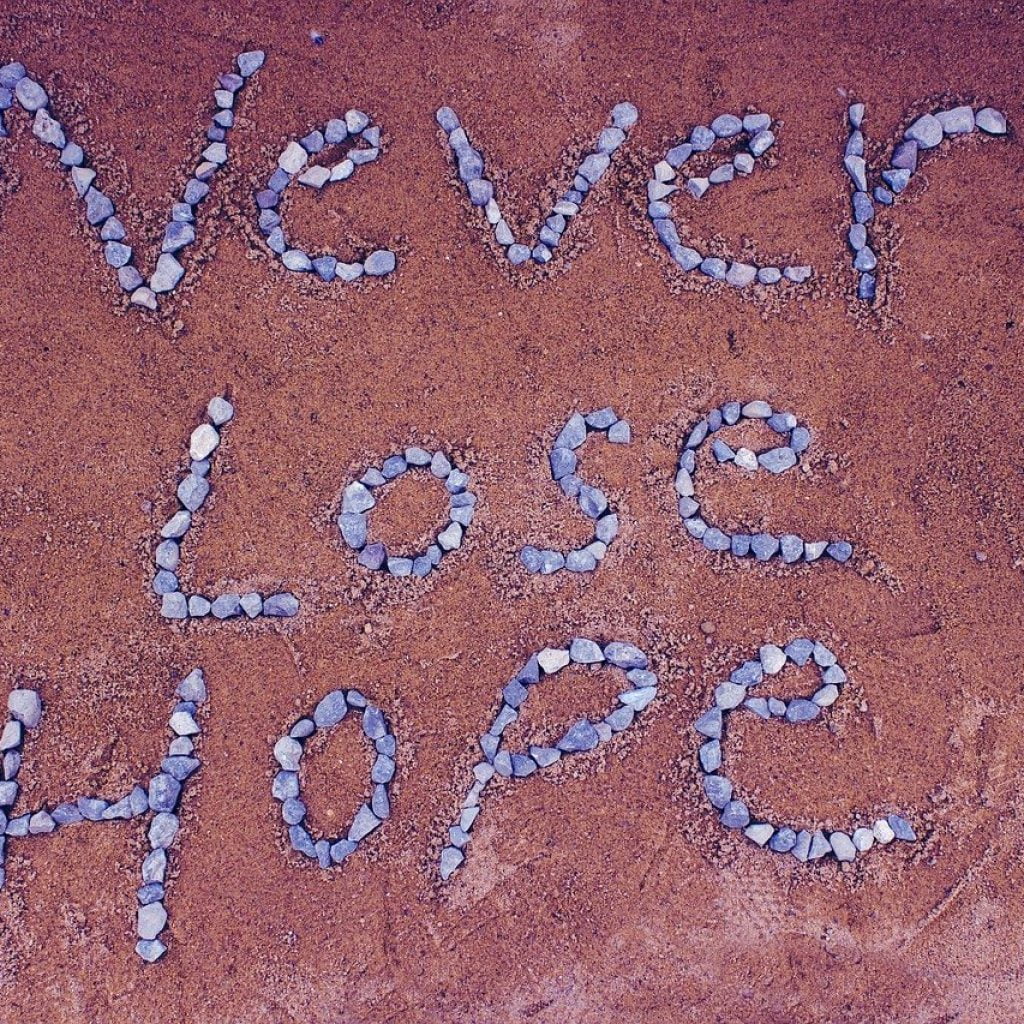 Many people have only experienced the negative side effects; where they have had their hopes dashed. This is unfortunate and is understandable why they go about their lives full of pessimism.
You find them sceptic about everything and every person they come across. They are hardly fun to be around, because when you should be having lifted spirits in the light of something you hope for, they are always on the other side of the fence, casting doubts.
However, on the other side of the fence are those who have their hearts full of possibilities and optimism for the future. You find them so sure of the next day, not because they have stacked some money somewhere, or because of their degrees and qualifications, but because they have trusted in someone greater.
They have their hope on the maker of the heavens and the earth, the one that holds all the power in the world and can do anything at His word. The Psalmist had this kind of hope when he said:
"I will lift up my eyes to the hills – From whence comes my help?
My help comes from the LORD, Who made heaven and earth." – Psalms 121:1-2 NKJV
This was an expression of faith and hope. Many people ask the same question in Psalms 121:1, but sadly only a few have the answer in verse two.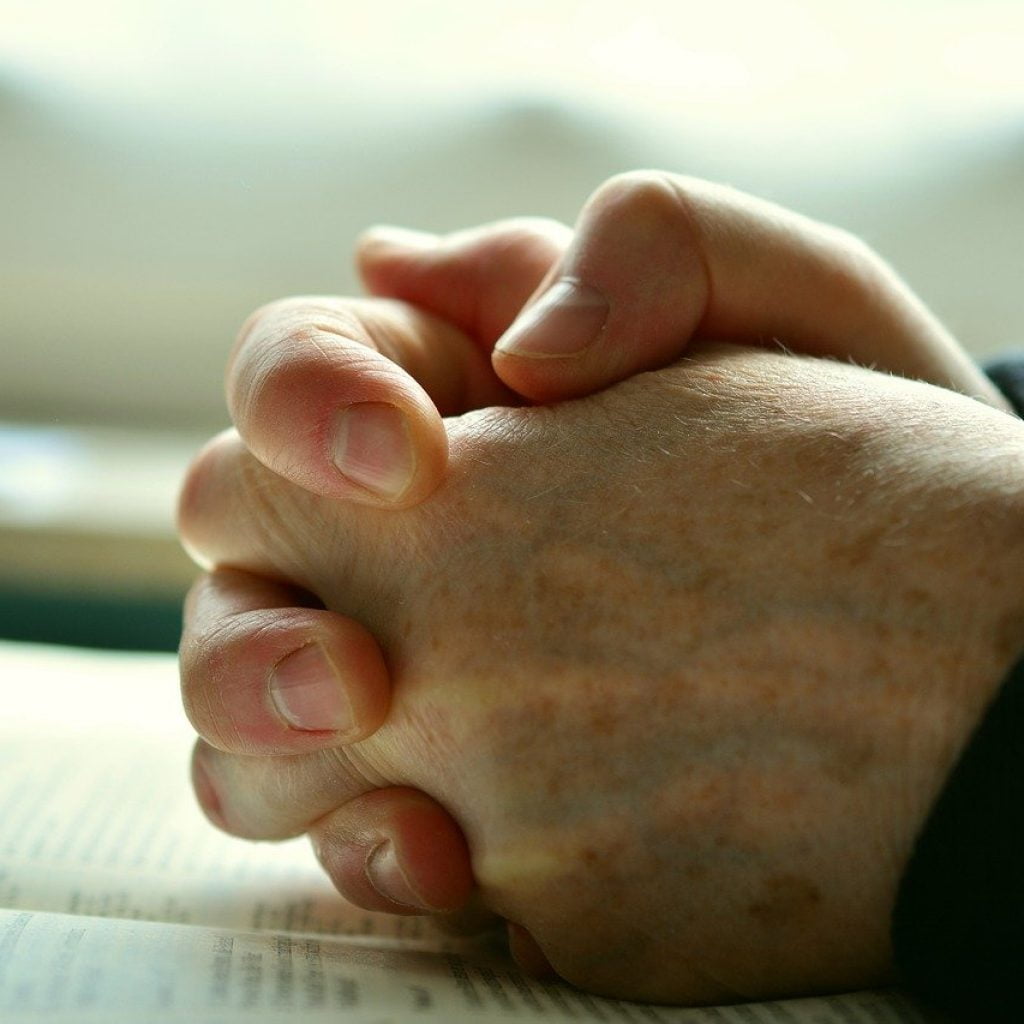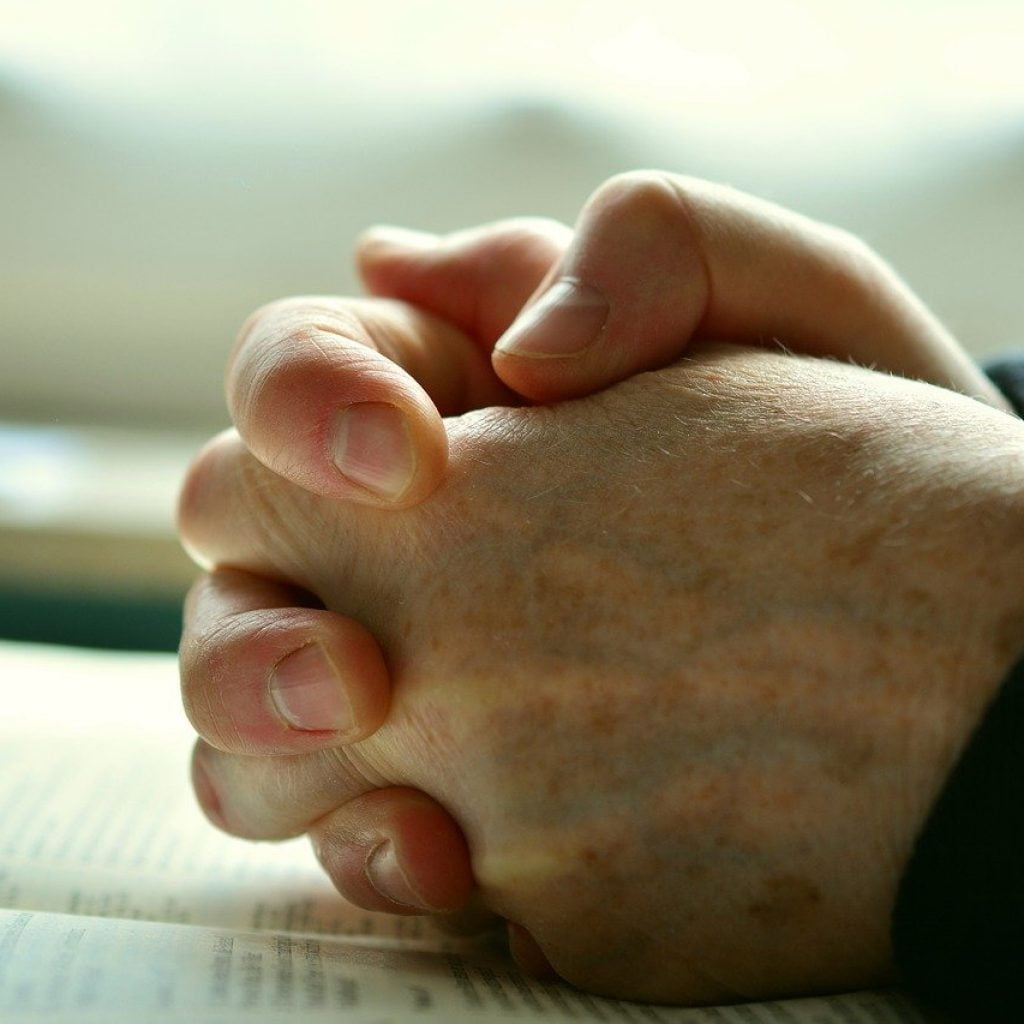 Only when you come to know God, can you confidently stand and face any mountain, knowing that your hope is not in just any man or being, but in God, the maker of all things, who is the Rock that cannot be moved.
The same mind of hope is what is expressed in Isaiah chapter 40. It says:
"But those who wait on the LORD shall renew their strength; they shall mount up with wings like eagles, they shall run and not be weary, they shall walk and not faint." – Isaiah 40:31 NKJV
Be Patient With God
If you can wait on the LORD in hope, He will not forsake you in your waiting time or even when you are in trouble.
Though some days may seem gloomy and look hopeless, if you are stayed on God, He will give you new strength, He will lift you to heights that strong men attain. You will walk through the rough road and not be tired, and run through thick darkness and not lose hope.
When we fail to see the possibility of the light at the end of the tunnel, we make it exponentially difficult for God to help us. You must be willing and ready with your hopes up, for your hands to be held and dragged out of the mud.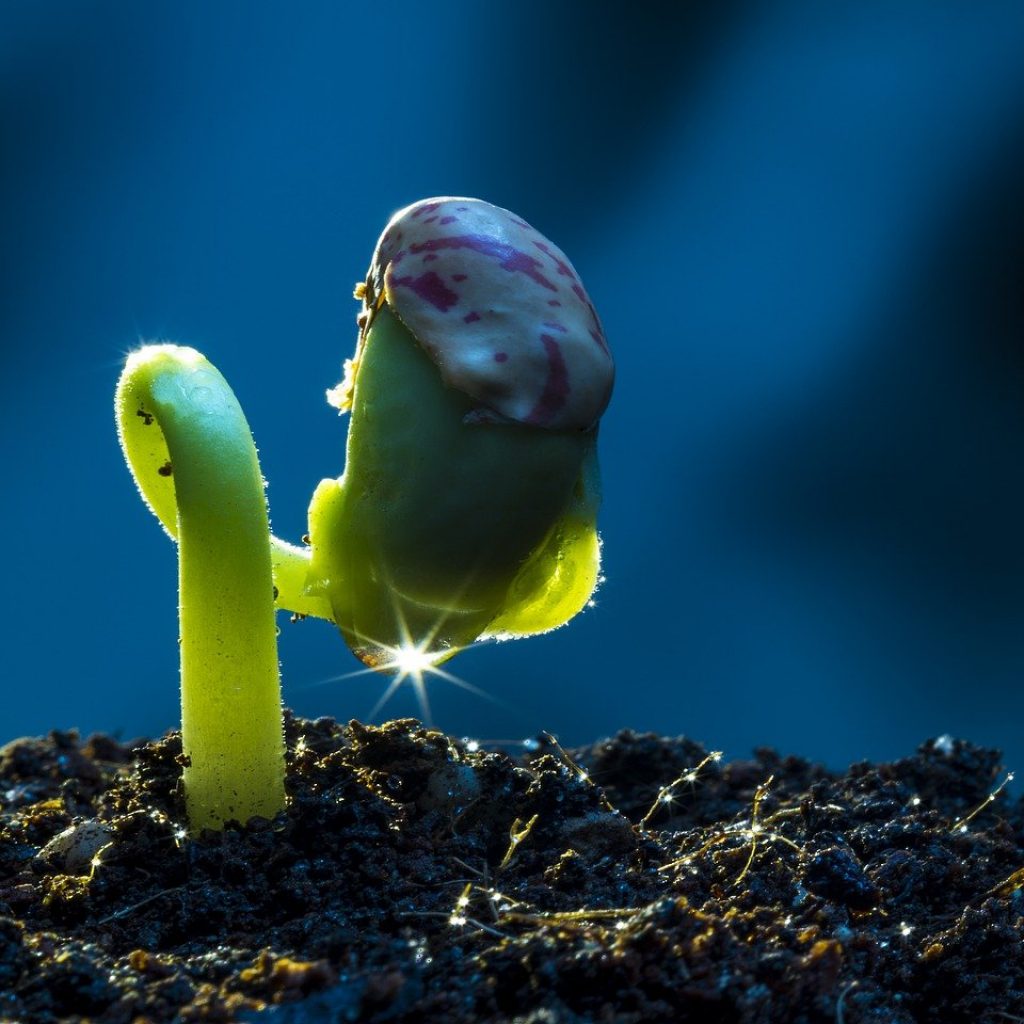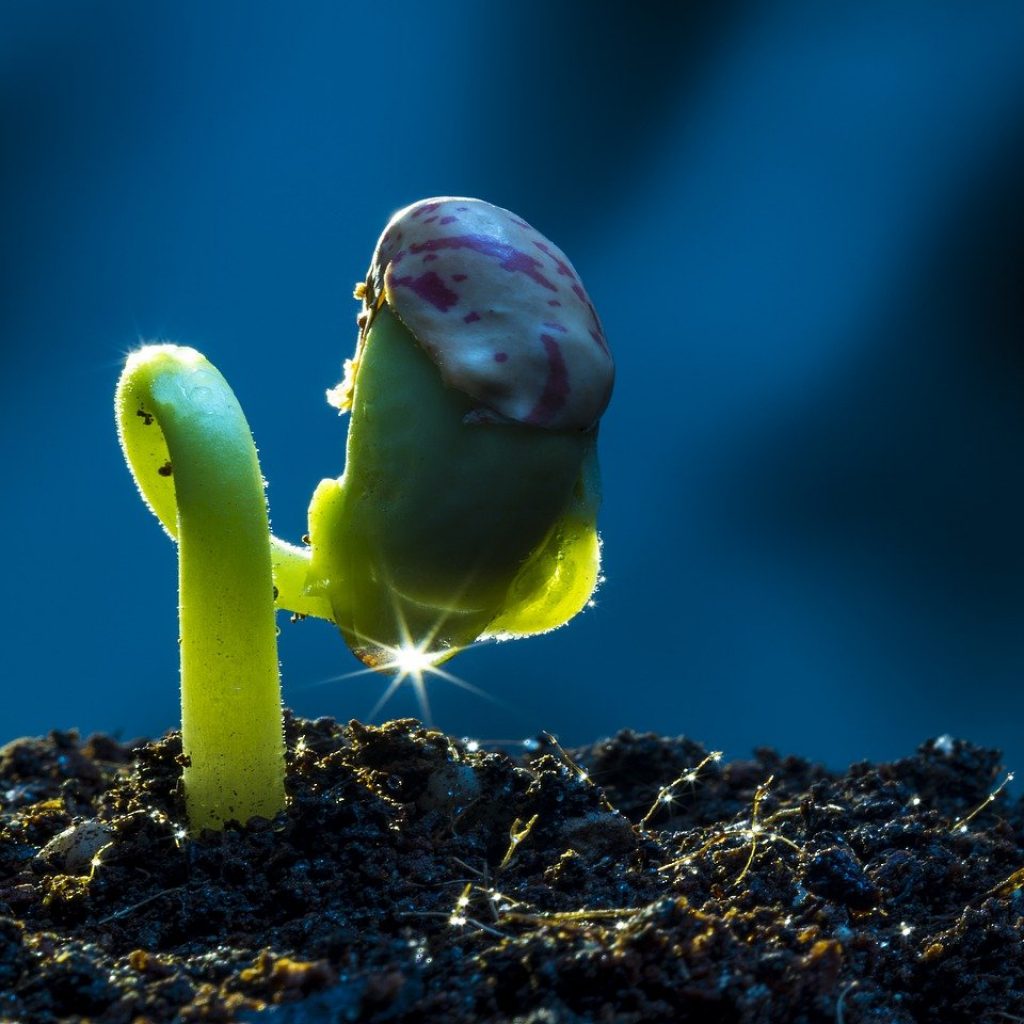 Believers have so much more, because if even those who don't have Christ can master the power of hope, of a positive mindset and even enjoy fruits, how much more we who have access to the real deal? We have access to God, and have the real, tangible hope that does not fail.
Jesus has given us hope in the saving power of God through the power of His blood:
"through whom also we have access by faith into this grace in which we stand, and rejoice in hope of the glory of God." – Romans 5:2 NKJV
Hope Helps Keeps us on The Path of God
Our hope is not limited to only the spiritual things that are to come, but we have a share of hope in this world presently. As we continue to wait on God for situations to change and better days to come, we need hope.
This hope does not disappoint, because it is directed at God, and we know that God does not disappoint:
"Now hope does not disappoint…" – Romans 5:5 NKJV
This hope is so powerful because it does not come from us, but from the Spirit of God that is in us.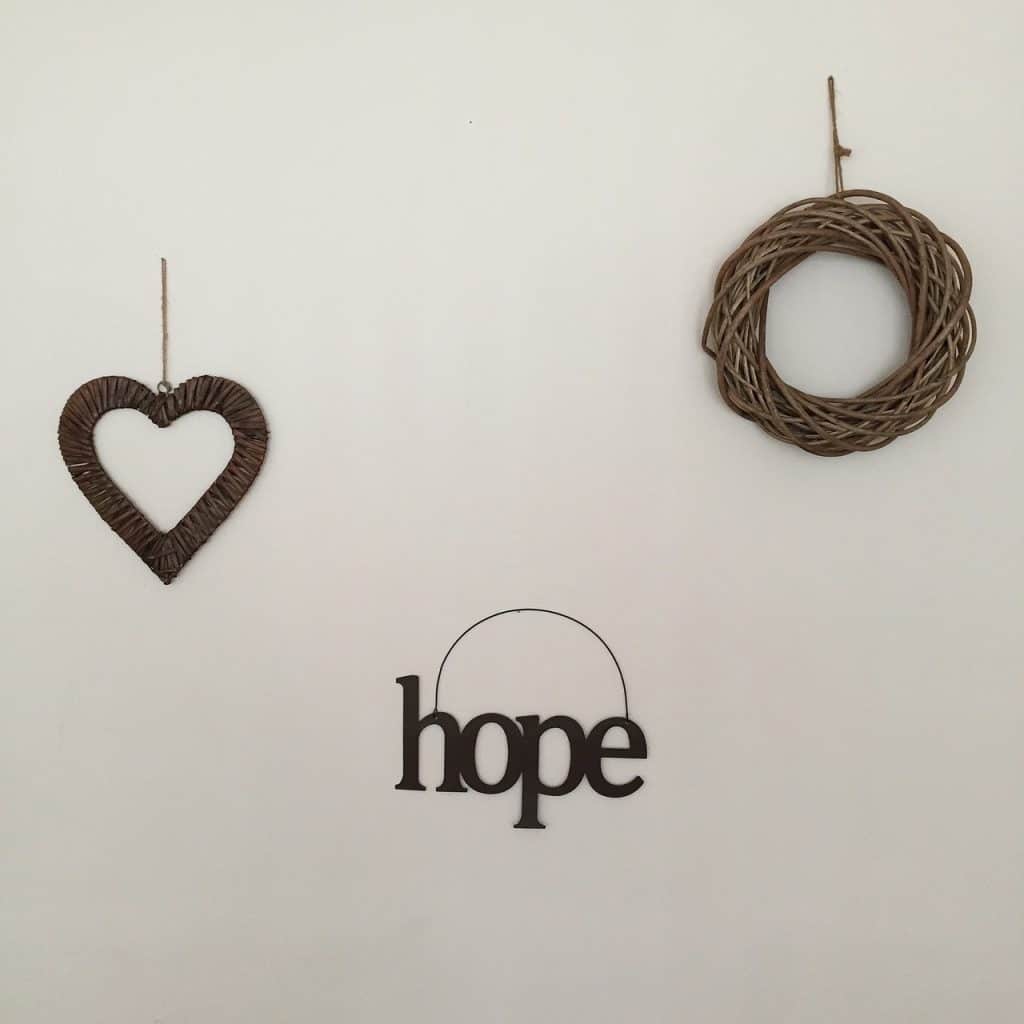 The power of hope is seen in the life of a believer as it is the power that sustains the belief that we have in the much better things to come, both the things that we expect in this world and the ones we expect from the salvation we have received in the world to come.
So, get up today. Begin to believe again in the things you stopped believing were too good for you. Let your hope work an access for you into the good things God has in store for you!
Bible Verses About Hope
The following are some of the verses in the Bible about hope.
For I know the plans I have for you, declares the Lord, plans for welfare and not for evil, to give you a future and a hope. – Jeremiah 29:11 
May the God of hope fill you with all joy and peace in believing, so that by the power of the Holy Spirit you may abound in hope. – Romans 15:13 
Rejoice in hope, be patient in tribulation, be constant in prayer. – Romans 12:12 
Now faith is the assurance of things hoped for, the conviction of things not seen. – Hebrews 11:1 
But they who wait for the Lord shall renew their strength; they shall mount up with wings like eagles; they shall run and not be weary; they shall walk and not faint. – Isaiah 40:31 
For in this hope we were saved. Now hope that is seen is not hope. For who hopes for what he sees? But if we hope for what we do not see, we wait for it with patience. – Romans 8:24-25 
Blessed be the God and Father of our Lord Jesus Christ! According to his great mercy, he has caused us to be born again to a living hope through the resurrection of Jesus Christ from the dead, – 1 Peter 1:3 
For whatever was written in former days was written for our instruction, that through endurance and through the encouragement of the Scriptures we might have hope. – Romans 15:4 
 "And now, O Lord, for what do I wait? My hope is in you. – Psalm 39:7 
So now faith, hope, and love abide, these three; but the greatest of these is love. – 1 Corinthians 13:13 
To them God chose to make known how great among the Gentiles are the riches of the glory of this mystery, which is Christ in you, the hope of glory. – Colossians 1:27 
Through him we have also obtained access by faith into this grace in which we stand, and we rejoice in hope of the glory of God. More than that, we rejoice in our sufferings, knowing that suffering produces endurance, and endurance produces character, and character produces hope, and hope does not put us to shame, because God's love has been poured into our hearts through the Holy Spirit who has been given to us. – Romans 5:2-5 
Be strong and courageous. Do not fear or be in dread of them, for it is the Lord your God who goes with you. He will not leave you or forsake you." – Deuteronomy 31:6 
And hope does not put us to shame, because God's love has been poured into our hearts through the Holy Spirit who has been given to us. – Romans 5:5 
But if we hope for what we do not see, we wait for it with patience. – Romans 8:25 
He will wipe away every tear from their eyes, and death shall be no more, neither shall there be mourning, nor crying, nor pain anymore, for the former things have passed away." – Revelation 21:4 
So we do not lose heart. Though our outer self is wasting away, our inner self is being renewed day by day. For this light momentary affliction is preparing for us an eternal weight of glory beyond all comparison, as we look not to the things that are seen but to the things that are unseen. For the things that are seen are transient, but the things that are unseen are eternal. – 2 Corinthians 4:16-18 
Surely there is a future, and your hope will not be cut off. – Proverbs 23:18 
For you, O Lord, are my hope, my trust, O Lord, from my youth. – Psalm 71:5 
Know that wisdom is such to your soul; if you find it, there will be a future, and your hope will not be cut off. – Proverbs 24:14 
So that being justified by his grace we might become heirs according to the hope of eternal life. – Titus 3:7 
Fear not, for I am with you; be not dismayed, for I am your God; I will strengthen you, I will help you, I will uphold you with my righteous right hand. – Isaiah 41:10 
But in your hearts honor Christ the Lord as holy, always being prepared to make a defense to anyone who asks you for a reason for the hope that is in you; yet do it with gentleness and respect, – 1 Peter 3:15 
The Lord your God is in your midst, a mighty one who will save; he will rejoice over you with gladness; he will quiet you by his love; he will exult over you with loud singing. – Zephaniah 3:17 
We have this as a sure and steadfast anchor of the soul, a hope that enters into the inner place behind the curtain, – Hebrews 6:19 
But since we belong to the day, let us be sober, having put on the breastplate of faith and love, and for a helmet the hope of salvation. – 1 Thessalonians 5:8 
Be strong, and let your heart take courage, all you who wait for the Lord! – Psalm 31:24 
 "The Lord is my portion," says my soul, "therefore I will hope in him." – Lamentations 3:24 
Let us hold fast the confession of our hope without wavering, for he who promised is faithful. – Hebrews 10:23 
 "Blessed is the man who trusts in the Lord, whose trust is the Lord. – Jeremiah 17:7 
Waiting for our blessed hope, the appearing of the glory of our great God and Savior Jesus Christ, – Titus 2:13 
For in this hope we were saved. Now hope that is seen is not hope. For who hopes for what he sees? – Romans 8:24 
You are my hiding place and my shield; I hope in your word. – Psalm 119:114 
Hope deferred makes the heart sick, but a desire fulfilled is a tree of life. – Proverbs 13:12 
Remembering before our God and Father your work of faith and labor of love and steadfastness of hope in our Lord Jesus Christ. – 1 Thessalonians 1:3 
But I will hope continually and will praise you yet more and more. – Psalm 71:14 
Behold, the eye of the Lord is on those who fear him, on those who hope in his steadfast love, – Psalm 33:18 
And Jesus said to him, "'If you can'! All things are possible for one who believes." – Mark 9:23 
 "For God so loved the world, that he gave his only Son, that whoever believes in him should not perish but have eternal life. – John 3:16 

Having the eyes of your hearts enlightened, that you may know what is the hope to which he has called you, what are the riches of his glorious inheritance in the saints, – Ephesians 1:18 Let your steadfast love, O Lord, be upon us, even as we hope in you. – Psalm 33:22 
I wait for the Lord, my soul waits, and in his word I hope; – Psalm 130:5 
If in Christ we have hope in this life only, we are of all people most to be pitied. – 1 Corinthians 15:19 
For through the Spirit, by faith, we ourselves eagerly wait for the hope of righteousness. – Galatians 5:5 
But the Lord takes pleasure in those who fear him, in those who hope in his steadfast love. – Psalm 147:11 
In hope of eternal life, which God, who never lies, promised before the ages began – Titus 1:2 
And everyone who thus hopes in him purifies himself as he is pure. – 1 John 3:3 
For the needy shall not always be forgotten, and the hope of the poor shall not perish forever. – Psalm 9:18 
Paul, a servant of God and an apostle of Jesus Christ, for the sake of the faith of God's elect and their knowledge of the truth, which accords with godliness, in hope of eternal life, which God, who never lies, promised before the ages began – Titus 1:1-2 
Therefore, preparing your minds for action, and being sober-minded, set your hope fully on the grace that will be brought to you at the revelation of Jesus Christ. – 1 Peter 1:13 
And you will feel secure, because there is hope; you will look around and take your rest in security. – Job 11:18 
And we know that for those who love God all things work together for good, for those who are called according to his purpose. – Romans 8:28 
There is one body and one Spirit—just as you were called to the one hope that belongs to your call—  Ephesians 4:4 
Blessed is he whose help is the God of Jacob, whose hope is in the Lord his God, – Psalm 146:5 
For God alone, O my soul, wait in silence, for my hope is from him. – Psalm 62:5 
But we do not want you to be uninformed, brothers, about those who are asleep, that you may not grieve as others do who have no hope. – 1 Thessalonians 4:13 
O Lord, you hear the desire of the afflicted; you will strengthen their heart; you will incline your ear – Psalm 10:17 
Why are you cast down, O my soul, and why are you in turmoil within me? Hope in God; for I shall again praise him, my salvation and my God. – Psalm 42:11 
Since we have such a hope, we are very bold, – 2 Corinthians 3:12 
Brothers, I do not consider that I have made it my own. But one thing I do: forgetting what lies behind and straining forward to what lies ahead, I press on toward the goal for the prize of the upward call of God in Christ Jesus. – Philippians 3:13-14 
So that by two unchangeable things, in which it is impossible for God to lie, we who have fled for refuge might have strong encouragement to hold fast to the hope set before us. We have this as a sure and steadfast anchor of the soul, a hope that enters into the inner place behind the curtain, – Hebrews 6:18-19 
But as for me, I will look to the Lord; I will wait for the God of my salvation; my God will hear me. – Micah 7:7 
As for the rich in this present age, charge them not to be haughty, nor to set their hopes on the uncertainty of riches, but on God, who richly provides us with everything to enjoy. – 1 Timothy 6:17 
But Christ is faithful over God's house as a son. And we are his house if indeed we hold fast our confidence and our boasting in our hope. – Hebrews 3:6 
But, as it is written, "What no eye has seen, nor ear heard, nor the heart of man imagined, what God has prepared for those who love him"— 1 Corinthians 2:9 
Why are you cast down, O my soul, and why are you in turmoil within me? Hope in God; for I shall again praise him, my salvation and my God. – Psalm 43:5 
My soul longs for your salvation; I hope in your word. – Psalm 119:81 
A Psalm of David. The Lord is my shepherd; I shall not want. He makes me lie down in green pastures. He leads me beside still waters. He restores my soul. He leads me in paths of righteousness for his name's sake. Even though I walk through the valley of the shadow of death, I will fear no evil, for you are with me; your rod and your staff, they comfort me. You prepare a table before me in the presence of my enemies; you anoint my head with oil; my cup overflows. … – Psalm 23:1-6 
For God gave us a spirit not of fear but of power and love and self-control. – 2 Timothy 1:7 
Paul, an apostle of Christ Jesus by command of God our Savior and of Christ Jesus our hope, – 1 Timothy 1:1 
Therefore, if anyone is in Christ, he is a new creation. The old has passed away; behold, the new has come. – 2 Corinthians 5:17 
Through him we have also obtained access by faith into this grace in which we stand, and we rejoice in hope of the glory of God. – Romans 5:2 
In hope he believed against hope, that he should become the father of many nations, as he had been told, "So shall your offspring be." – Romans 4:18 
Come to me, all who labor and are heavy laden, and I will give you rest. – Matthew 11:28 
His master said to him, 'Well done, good and faithful servant. You have been faithful over a little; I will set you over much. Enter into the joy of your master.' – Matthew 25:21 
The Lord roars from Zion, and utters his voice from Jerusalem, and the heavens and the earth quake. But the Lord is a refuge to his people, a stronghold to the people of Israel. – Joel 3:16 
For I consider that the sufferings of this present time are not worth comparing with the glory that is to be revealed to us. – Romans 8:18 
The hope of the righteous brings joy, but the expectation of the wicked will perish. – Proverbs 10:28 
And in his name the Gentiles will hope." – Matthew 12:21 
O Israel, hope in the Lord! For with the Lord there is steadfast love, and with him is plentiful redemption. – Psalm 130:7 
Return to your stronghold, O prisoners of hope; today I declare that I will restore to you double. – Zechariah 9:12 
Though he slay me, I will hope in him; yet I will argue my ways to his face. – Job 13:15 
But this I call to mind, and therefore I have hope: – Lamentations 3:21 
God is not man, that he should lie, or a son of man, that he should change his mind. Has he said, and will he not do it? Or has he spoken, and will he not fulfill it? – Numbers 23:19  
Who through him are believers in God, who raised him from the dead and gave him glory, so that your faith and hope are in God. – 1 Peter 1:21
If indeed you continue in the faith, stable and steadfast, not shifting from the hope of the gospel that you heard, which has been proclaimed in all creation under heaven, and of which I, Paul, became a minister. – Colossians 1:23 
Because of the hope laid up for you in heaven. Of this you have heard before in the word of the truth, the gospel, – Colossians 1:5 
So that they should set their hope in God and not forget the works of God, but keep his commandments; – Psalm 78:7 
Remember that you were at that time separated from Christ, alienated from the commonwealth of Israel and strangers to the covenants of promise, having no hope and without God in the world. – Ephesians 2:12 
And after you have suffered a little while, the God of all grace, who has called you to his eternal glory in Christ, will himself restore, confirm, strengthen, and establish you. – 1 Peter 5:10 And we desire each one of you to show the same earnestness to have the full assurance of hope until the end, – Hebrews 6:11 More than that, we rejoice in our sufferings, knowing that suffering produces endurance, and endurance produces character, and character produces hope, – Romans 5:3-4 Now to him who is able to do far more abundantly than all that we ask or think, according to the power at work within us, to him be glory in the church and in Christ Jesus throughout all generations, forever and ever. Amen. – Ephesians 3:20-21 Having a hope in God, which these men themselves accept, that there will be a resurrection of both the just and the unjust. – Acts 24:15 
For this light momentary affliction is preparing for us an eternal weight of glory beyond all comparison, as we look not to the things that are seen but to the things that are unseen. For the things that are seen are transient, but the things that are unseen are eternal. – 2 Corinthians 4:17-18 
The name of the Lord is a strong tower; the righteous man runs into it and is safe. – Proverbs 18:10 
Lead me in your truth and teach me, for you are the God of my salvation; for you I wait all the day long. – Psalm 25:5 
But for you, O Lord, do I wait; it is you, O Lord my God, who will answer. – Psalm 38:15 
Peace I leave with you; my peace I give to you. Not as the world gives do I give to you. Let not your hearts be troubled, neither let them be afraid. – John 14:27 
Those who fear you shall see me and rejoice, because I have hoped in your word. – Psalm 119:74