Dating can be fun, but as a Christian college student, it can also be time-consuming and sometimes challenging.
You want to meet someone who shares your values and beliefs, but it's not always easy to find the right person.
That's where Christian dating sites and apps can come in handy.
The ideal dating app should do most of the work of finding the matches for you and you want to use dating sites that are trusted.
These are some of the most reputable Christian dating sites and apps for college students.
1. eHarmony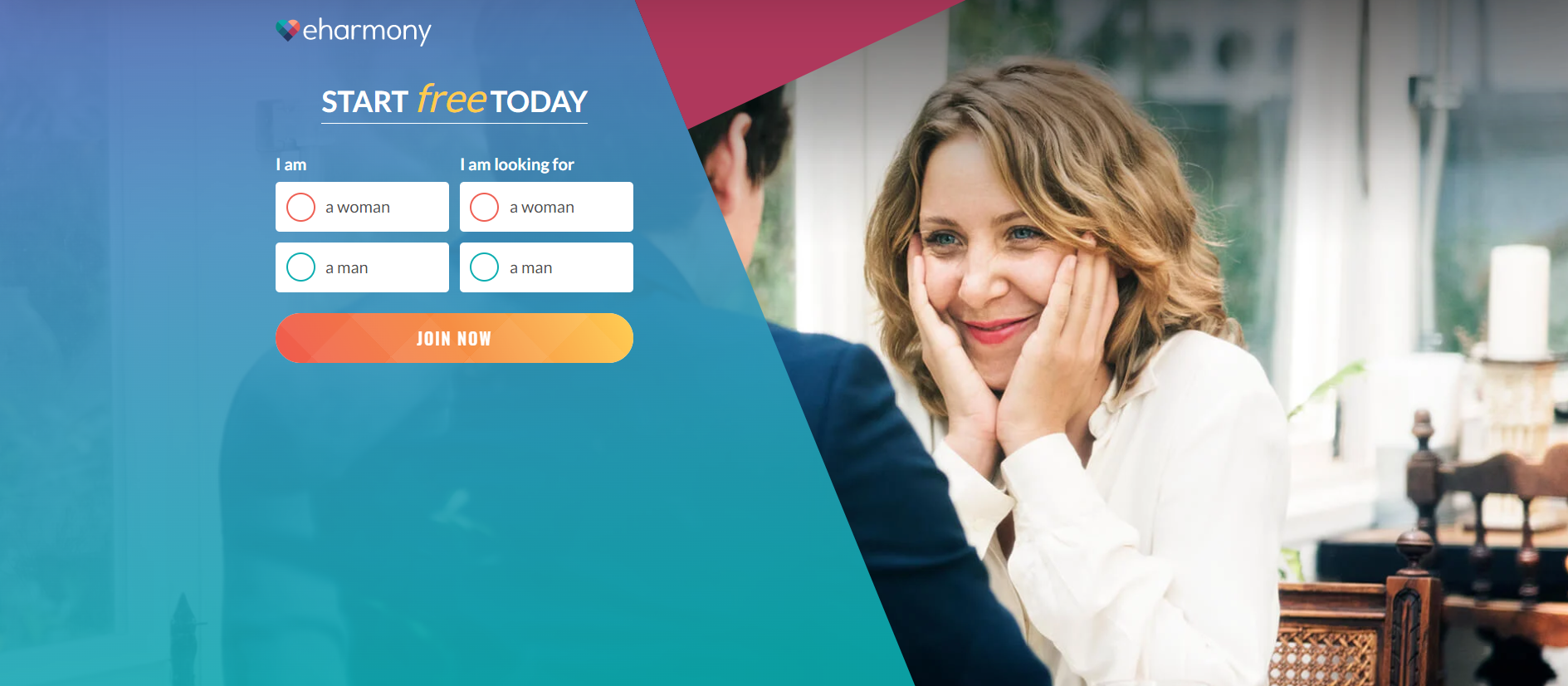 eHarmony is an online dating website that was launched in 2000.
It uses a proprietary matching system developed to match users with highly compatible singles.
eHarmony's matching is based on 29 dimensions of compatibility, which are designed to help users find meaningful and lasting relationships.
This online dating site is one of my favorites because it does the hard work for you by finding people who already have a lot in common with you.
And this is a very trusted site which is something else that is very important when it comes to Christian online dating sites.
Christian college students can benefit from using eHarmony by finding potential partners who share the same values and beliefs.
The site offers a guided communication process that allows users to get to know each other better before taking the next step in their relationship.
This can be very helpful for Christian college students who may not have access to traditional forms of dating, such as going out or meeting people through friends.
Additionally, eHarmony provides safety tips and advice for online dating so that you can stay safe while looking for love.
2. Christian Mingle

Christian Mingle is an online dating platform that caters to single Christians who are looking for a partner who shares the same faith and values.
The site was founded in 2001 and has since grown to become one of the most popular dating sites for Christians.
The sign-up process is simple, and users are asked to fill out a detailed profile that highlights their personality, interests, and faith.
The site also offers personality and compatibility tests that help users find compatible matches.
Christian college students can benefit from Christian Mingle in several ways.
Firstly, being on a college campus is an excellent opportunity to meet like-minded individuals, but it is not always easy to find others who share the same faith.
Christian Mingle provides a platform where students can connect with other Christians from different colleges or even from the same college who you may not have met otherwise.
Students can also use Christian Mingle to expand their social network beyond their immediate circle of friends.
The site allows users to connect with people based on shared interests and values, which can help students find new friends and romantic partners who share their faith.
3. Elite Singles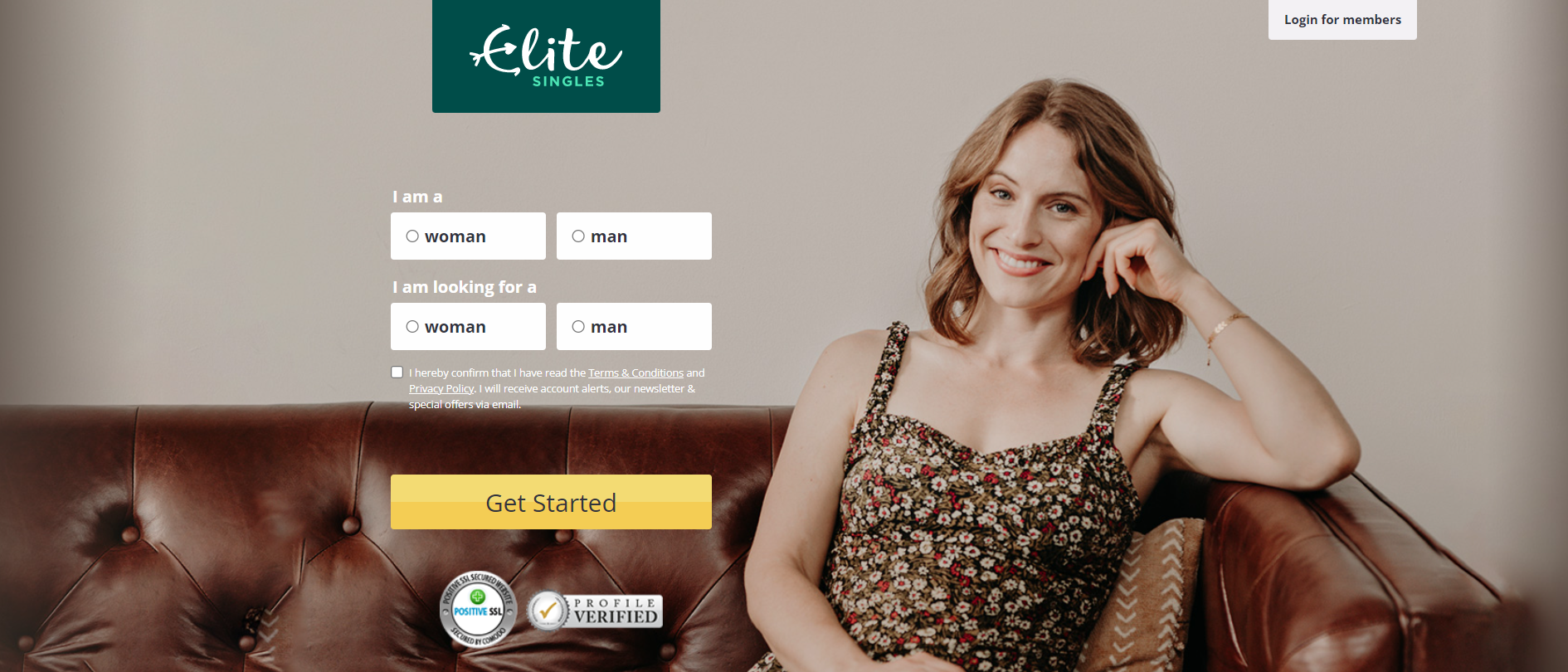 Elite Singles is an online dating site and app geared towards educated singles looking for long-term relationships.
It operates across 25 countries and offers a unique matchmaking system that takes into account your lifestyle, relationship goals, and personality traits to suggest compatible matches.
Elite Singles also provides users with a guided communication system to help them find the right person for them.
Christian college students can benefit from using Elite Singles by finding someone who shares their values and beliefs.
The site's advanced search filters allow users to narrow down potential matches based on religious preferences, so you can find someone who shares your faith.
Additionally, the site's intelligent matchmaking algorithm takes into account factors such as age, location, education level, and more to suggest compatible matches.
This helps Christian college students find someone who is not only compatible with them but also shares similar values and beliefs.
4. Upward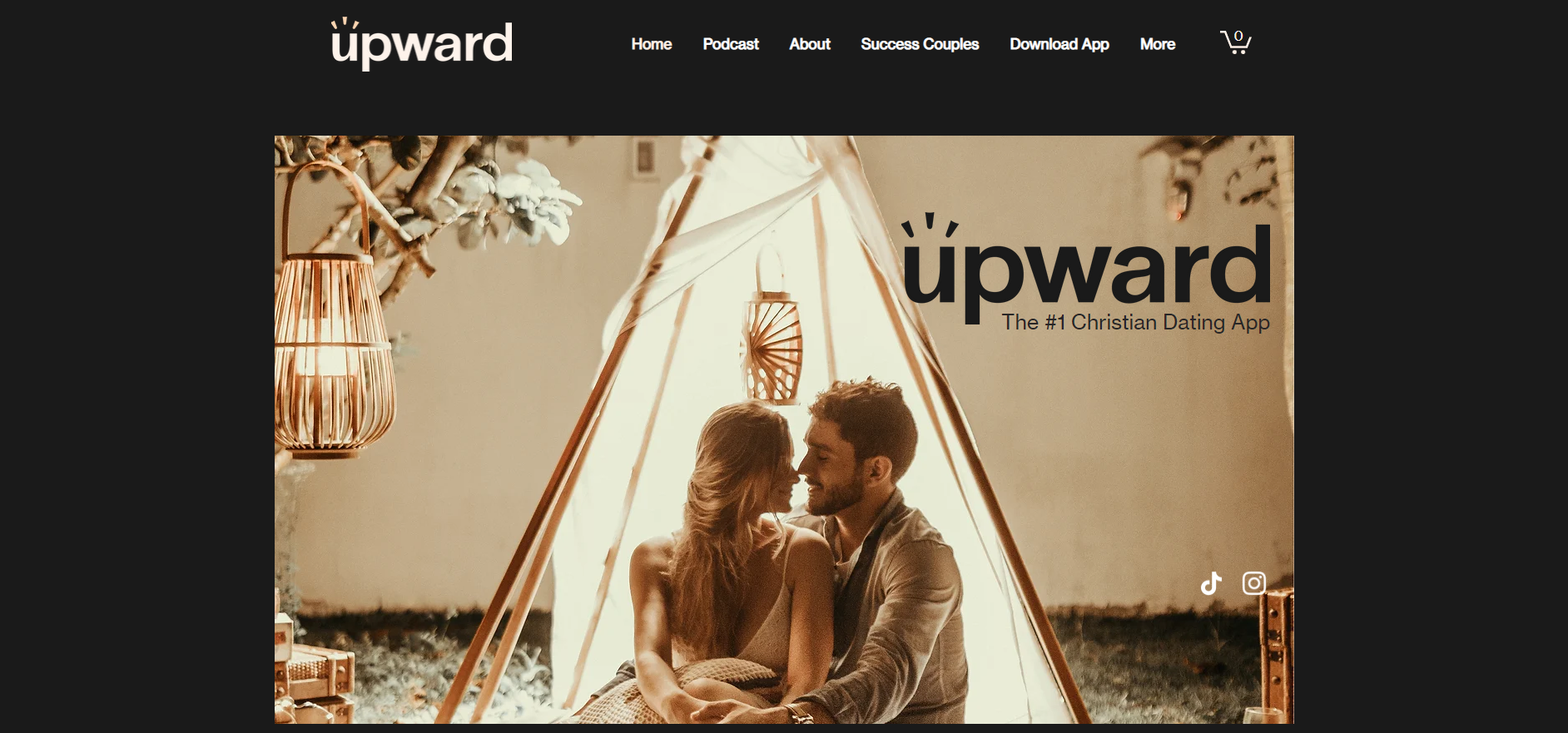 Upward is a free app that provides a community for Christian men and women to connect based on similar likes and interests.
It is designed to help Christian college students and other Christians find meaningful connections with other like-minded individuals.
The app allows users to create profiles, search for potential matches, and chat with each other.
Upward also offers a variety of features that make it easy for users to stay connected with each other.
For example, users can join groups or start conversations with other members of the community.
They can also send messages directly to each other or post updates on their profile page.
Additionally, Upward has a built-in search engine that helps users find potential matches based on their interests and location.
5. Crosspaths

Crosspaths is a mobile dating app that helps like-minded Christians meet, relate, or date.
It is designed to analyze thousands of profiles and provide the best matches for its users.
The app allows users to choose their faith spectrum, so they can be matched with people who share similar values and beliefs.
When two users are matched, they can chat and get to know each other better.
This makes it easier for Christian college students to find someone who shares their beliefs and values.
The app also offers a variety of features that make it easy for college students to use.
For example, it has a "Discover" section where users can browse potential matches in their area.
It also has an "Events" section where users can find events near them that are related to their faith or interests.
Christian College Students Can Benefit From Online Dating Sites Too
Just because you're a Christian in college it doesn't mean that you can't find people to date as well.
By using Christian dating sites and apps like the ones mentioned above it is easier to connect with other Christians who are also looking for someone like you.
These are all great options for college students who want to find love online the right way without compromising their values and faith.
Whether you're looking for a serious relationship or just companionship, these dating sites and apps are worth exploring.
Give them a try and see what happens.